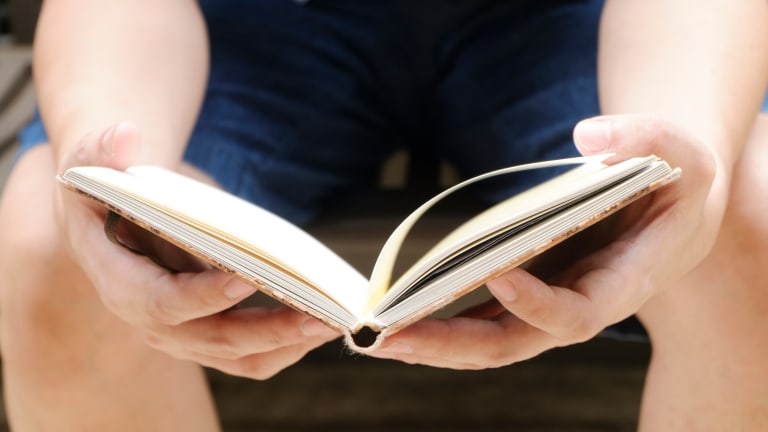 Father's Day Book Picks
If you are fresh out of ideas for Father's Day, look no further. We've got you covered with six great book ideas.
If you are fresh out of ideas for Father's Day, look no further. We've got you covered. Moms aren't the only ones who like to escape with a good book during the hot, summer months. Some of the biggest names in the publishing business are releasing new titles in the next few months such as Daniel Silva, Stephen King, and Lee Child. As an added bonus, most of these selections are also available as e-books, audio books, and in large print. To help you pick the best book for the special man in your life, here are our top recommendations.
Related: Recipes for Fathers Day
An hilarious favorite for Father's Day is the release of The Grateful Dad. This includes a book that covers 52 columns that are on topics that parents of all ages can relate to, and many columns aren't specifically about Zavoral family happenings, either. There is a quiz for potential babysitters, a guide on how to teach your kids to throw, instructions on how to use a video camera to aid during childbirth, and using your children's natural in­stincts to stop thieves dead in their tracks.
Robert Ludlum's The Bourne Ascendancy by Eric Van Lustbader continues the story of the most well-liked and compelling character in contemporary fiction, rogue secret agent Jason Bourne. Originally created by Robert Ludlum, Van Lustbader is continuing this series to the delight of his many fans. In this new action-packed thriller, Bourne's mission is to impersonate a high-level government minister at a political summit meeting in Qatar in order to keep him safe.
The Heist by Daniel Silva is the new action-thriller from this #1 New York Times bestselling author. Hailed as one of the most talented writers of international intrigue and spies, Silva's seventeenth novel to date does not disappoint. Art restorer, assassin, and occasional spy extraordinaire Gabriel Allon is on a mission to locate a stolen masterpiece by Caravaggio. A brilliant and electrifying read, dad will be thrilled if you pre-order this soon-to-be released bestseller.
Mr. Mercedes by Stephen King is this celebrated author's first hard-boiled detective novel. With over fifty books in print, he is ranked as one of the most successful writers in the world. This story takes place in a distressed Midwestern city at a local job fair. A line of hopeful unemployed workers are mowed down by a mysterious driver in a Mercedes killing eight people and leaving fifteen wounded. It's up to Detective Hodges to hunt down this merciless killer.
Personal: A Jack Reacher Novel by Lee Child is a late summer must-read pick from the #1 internationally bestselling author of thriller and suspense. The movie Jack Reacher starring Tom Cruise and Robert Duvall was based on the novel One Shot in this sensational series. In this new installment, someone has tried to assassinate the French president. From France to England, it's up to Jack Reacher to track down this dangerous sniper in order to put him behind bars.
Confessions of the World's Best Father by Dave Engledow is the quintessential literary gift for the dad who prefers the lighter side of things. In this hilarious scrapbook documenting the first year of his daughter Alice Bee's life, Dave has photoshopped pictures of his sleep-deprived self navigating the trials of tribulations of becoming a first-time dad. In this hilarious child-rearing how-to guide, Dave shows us all that with a little humor and love, anything is possible.

MORE FATHER'S DAY IDEAS
PIN IT!
Use Pinterest to save your favorite gifts for Father's Day. Be sure to follow our Fathers Day board here.
Momtrends was not paid for this post. We were give samples for review. This post may contain affiliate links. By clicking and shopping, you help support Momtrends and allow us to keep reporting on trends.