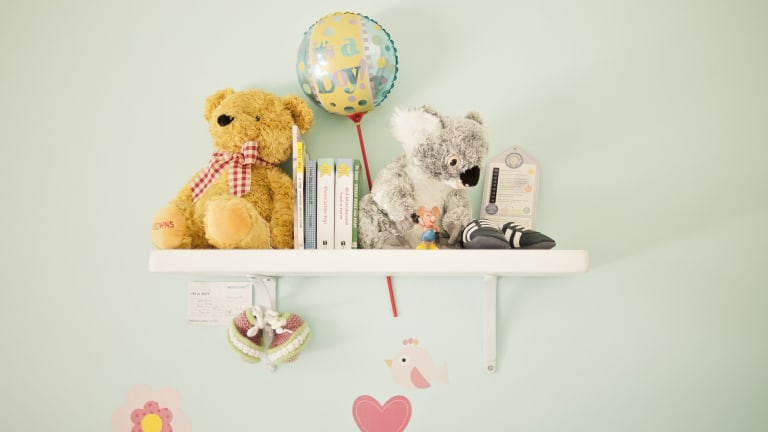 Spring Board Books for Kids
Despite the recent snow storm on the east coast, Spring is actually just around the corner. Sunshine and warm weather will be here soon, as will Easter. Perfect time for reading with the kids! Board books are our personal favorite for early readers. They are easy to grip and stuff in a diaper bag. Most especially, you can wipe them off when sticky or dirty fingers get a hold of them. If you are in need of some Easter basket fillers, books are the best presents. They keep on giving for years to come. Need some suggestions? Here are four must-read titles that caught our eye available wherever books are sold.
Colorful Books for Kids
Bunny Roo, I Love You by Melissa Marr is a delightful tale celebrating the various ways animal babies are welcomed into the world. From bunnies to kangaroos and lizards, each of these animals is loved and cherished just like our own babies. Our fascination with nature continues with The Very Hungry Caterpillar's Easter Colors by Eric Carle. In this bright and beautiful board book, your kids will explore a rainbow of colors along with animals, plants, and insects. If you have adventure seekers in your family, both these colorful selections will intrigue their curious minds.

Save Money at a Ski Swap
Are the slopes in your future? If you want o save money on ski gear, consider a ski swap.  Connecticut  Ski Sundown SKI SWAP 2021. The Sundown Ski Patrol Ski Swap is one of New England's largest and longest-running swaps. Held in the Ski Sundown base lodge, you'll find a large ...read more
The Ten Best Wooden Play Kitchens For Kids
Cooking is a timeless fascination for children. This type of play goes beyond gender and teaches kids loads of life skills along the way. An investment in a play kitchen is money well spent, as it can provide hours of entertainment. We've rounded up the ten best wooden play ...read more
New Victory Announces a New Season of Shows
We know you're busy planning picnics and summer outings, but we wanted to let you know that The New Victory just announced their new season and it looks fantastic. We thought you'd like a sneak peek of what's in store! Each year the New Vic theater brings culture to tourists and ...read more
Bunny Books for Spring
At the end of the day, tuck your little ones in bed with a story about Beatrix Potter's classic characters in Sweet Dreams, Peter. Imagine what tomorrow might bring by reading about some favorite backyard animals like squirrels, ducks, and cats who are settling down for the night. Before long, they'll be drifting off to sleep dreaming of the next day's adventure.The Easter Egg by Jan Brett will get your kids excited about the coming of Easter. If Hoppi the bunny can create the best Easter egg ever, then he will have the privilege of delivering eggs with the Easter Bunny. Let's be honest. Who wouldn't want to meet the Easter Bunny?
No matter which of these books you choose to read, your family will look forward to celebrating Easter this season. Happy spring!
Momtrends was not paid for this post. We were given samples for review. This post may contain affiliate links. By clicking and shopping, you help support Momtrends and allow us to keep reporting on trends.