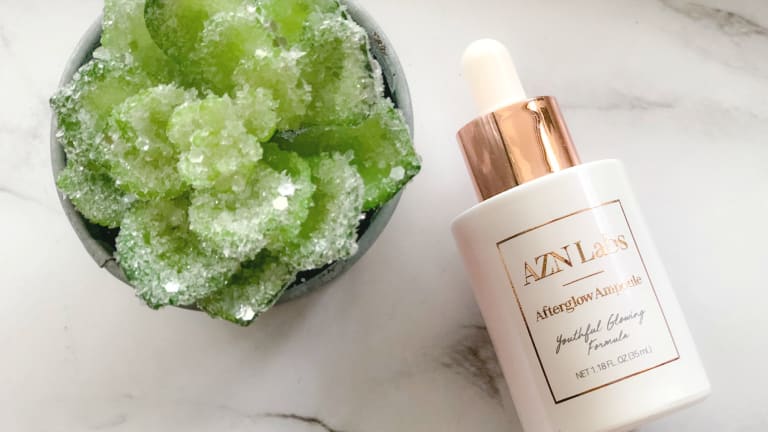 The Winter Skin Care Routine Update You Need
When does your skin feel the most beautiful? Is it in the winter? Probably not. That's why you need my winter skin care routine update! I don't know about you, but winter's dry, cold temps tend to give my skin a lackluster appearance. Unless I'm partaking in some winter sports and really working up a sweat, that healthy, rosy look I love simply does not happen. And while I always focus on extra hydration this time of year, there's no reason we can't have moisturized AND glowing skin in the winter right? Well, my new favorite miracle worker product is just the update you need to achieve a youthful glow all year long! I love a good Insta filter look in REAL life. Don't you? Bwah!
Winter Skin Care Routine Update Must Have
Let me ask you a question, do you love to go bare faced whenever possible? This girl sure does. Don't get me wrong. I love makeup. I rarely make a move without lipstick and mascara, but I don't necessarily want to wear face makeup every day. I live for the feel of clean, bare skin. Thanks to AZN Labs Afterglow Ampoule, I can step out minus my go-to tinted moisturizer if I want to. If you're an instant gratification kind of person, my winter skin care routine update is a MUST HAVE!
Within seconds of applying it for the first time, my skin developed a dewy, rosy glow. It's kind of amazing. You actually feel your skin warming up. And it's perfect for you fellow moms on the go. I mean what busy mom doesn't want rosy skin, diminished fine lines AND smooth, supple skin with minimal effort?!
With the second semester of school in high gear, I definitely don't have loads of extra time in the morning. Sometimes it's a brush my teeth and run out the door scenario. School drop off comes early in my house and I need products that work very quickly. So, if I all I have to do before I walk out the door is apply one or two multi-purpose skin care products, slick on some lip gloss and throw on my sunnies, I'm a happy girl. Better yet, I can do those from the car. I can definitely apply a few drops of my Afterglow Ampoule in the car no problem. It's that quick. 
And instead of hot mess drop off mom, I'm semi pulled together drop off mom. You might want to pick up some new athleisure too. That really completes the almost have life figured out look. Bwah! An oversized cardi does the trick too. It masks all kinds of ho hum outfits, but I digress... 
* Make sure you mark your calendars because this winter skin care routine update you need is available for pre-order February 4, 2019!
More Winter Beauty Tips
And now that you know exactly what the winter skin care routine update you need is, how about some more winter beauty tips? We shared the best way to shrink enlarged pores recently. Along with a dull complexion, enlarged pores is another thing you don't want killin' your glowing skin vibe!
We were not paid for this post. We did receive a sample.