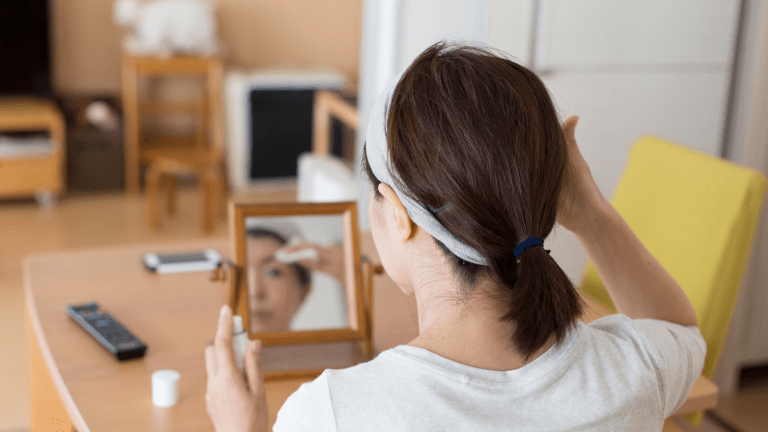 Our favorite facial products that include wine
Try some wine for your face with these three brands that include the ingredient resveratrol.
Well almost. We know you love wine as much as we do here at Momtrends, and now we can get even more of the good stuff by putting it on our faces in the form of resveratrol. We've rounded up our favorite facial products that include wine
Related: Try this refreshingly cool red wine face mask
A natural antioxidant found in red wine (along with cocoa, blueberries, pomegranate, blackberries, raspberries), resveratrol has been shown to slow down the aging process of skin and provide important antioxidants to help the skin battle free radicals in the environment. While drinking wine is one way to get your resveratrol from the inside out, you'd have to drink A LOT of wine to see any benefit. Instead, we'll savor our wine and get our resversatrol fix through one of these skincare products.

100 Percentpure
This skincare line is perfect for you ladies who love all natural products. 100% Pure's entire collection of organic skincare, body, and baby products are free from artificial colors, fragrances, synthetic chemical preservatives and all other toxins. Their resversatrol line includes a Scrub + Mask made with jojoba beads that gently buff your skin smooth, an eye cream designed to hydrate and protect and an antioxidant serum that includes pomegranate seed oil and green tea extract along with the resveratrol for an extra dose of anti-aging antioxidants. My favorite is the scrub/mask - it smells divine, gives me baby soft skin and I love that it's a multitasker.
Check out www.100percentpure.com here.
SkinCeuticals 
SkinCeuticals is one of my go-tos for serious anti-aging products and their Resveratrol B E serum does not disappoint. In addition to resveratrol, this serum also contains baicalin which helps prevent UV damage and and vitamin E that neutralizes free radicals and replenishes your skin skin. The serum feels fabulous on my face and makes my skin brighter and plumper by morning. 
Arcona 
I wasn't familiar with Arcona before this review, but I've been very impressed with the products I've tried so far. Arcona products don't contain petrochemicals, binders or fillers, chemical stabilizers, parabens, sodium lauryl sulphates, perfumes, dyes, or any other toxic ingredients. Instead of making resveratrol the sole star, Arcona carefully blends complimentary ingredients to pack a major anti-aging punch with their products. You can find resveratrol in their Overnight Cellular Repair Complex, Youth Serum and Booster Defense Serum. My favorite was the Youth Serum that has 20% Vitamin C for added brightening power - much-needed to boost my winter skin for the springtime.
So tonight while you sip that pinot, slather on a layer of a resveratrol-filled serum and - fingers crossed - we'll all wake up looking like the gorgeous Robin Wright.
(Anyone else obsessed with the new House of Cards season?!)
MOMTRENDS MVP'S WINNERS
Follow the Links Below:
Pin It!
Save your favorite baby gear and ideas on Pinterest and follow along with our Beauty board here!
Momtrends was not paid for this post.