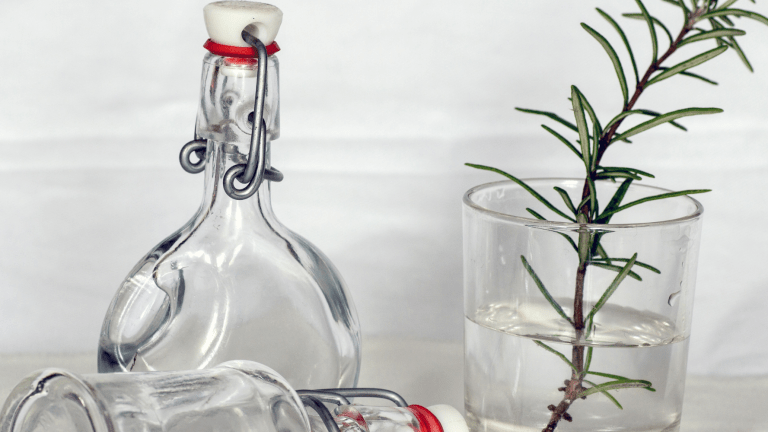 Publish date:
Why You Should Add Witch Hazel to Your Beauty Routine
6 Uses for This Multipurpose Medicine-Cabinet Must-Have
6 Uses for This Multipurpose Medicine-Cabinet Must-Have
One of those products that sat in my medicine cabinet unused for a long time: witch hazel. I had it--because it's just one of those staple essentials you're supposed to keep stocked, like rubbing alcohol and hydrogen peroxide, but it certainly wasn't getting much play. I'd whip it out for the occasional bug bite or bee sting-- but, beyond that it was just there for place-holding purposes, I didn't really know when or how to use it until recently.
Turns out, though, that this tried-and-true elixir has a plethora of purposes--for health, well-being, and beauty. And the "youngens" are catching on and making this drugstore essential a trendy beauty must-have. Who knew?! So I've been experimenting with my witch hazel and using it's anti-inflammatory properties for cuts, nicks, razor burn, and all sorts of little skin ailments. And as you'd have it, a couple of cotton swabs and Q-tips, and you've got yourself a nifty (and super-thrifty) super ingredient.
Now, witch hazel is on regular rotation in my routine, and I love that it has so many amazing properties and purposes. Here's why you'll want to pick up a bottle (or start using the one in your bathroom) today!
Toner - Witch hazel is a natural astringent that can help curb the over production of oil and give skin a naturally tighter look. 

5 Pretty Ways To Organize Your Jewelry
I admit - I'm guilt. Despite my best efforts, my "jewelry drawer" has become a tangled mess of necklaces, bracelets and earrings. This cluttered collection not only makes it hard to see what I have, but difficult to untangle the pieces I do want to wear! This summer, I'm ...read more
This Year's Coolest Jumbo Pool Floats
Pool season is almost here! I can't wait to relax, read a book, and sip a cocktail while lazily drifting in an oversized float. (Just kidding, I have two toddlers--but a swim mama can dream, right?). If you've got a staycation planned, check out this year's coolest jumbo pool ...read more
Crystal Clear and Pristine: Pool-Cleaning Tips
Tropical Storm Isaiah gave us quite the midsummer surprise here in the suburbs of New York City. We just got our power back on after a whole week of darkness! With trees down, debris everywhere, and lots of uncertainty, one thing we forgot to check on: our above ground Intex ...read more
Puffiness and Under-Eye Circles - Witch hazel has anti-inflammatory properties, and so a little bit dabbed under eyes can help instantly reduce puffy, swollen skin--and even brighten dark circles.
Acne - Reduce the inflamed redness of pimples with a daily witch hazel spot-treatment, and, again, discourage excessive oiliness and clogged pours with a little bit applied to the T-zone. Witch hazel also can curb the growth of acne-causing bacteria.
Eczema - Quell that insistent itching instantly and help relieve unsightly symptoms like scaling, redness, and scarring. 
Razor Burn - You can actually apply witch hazel before shaving to try to avoid irritation and razor burn. But if you end up with a pesky case, apply a bit to help reduce redness, soreness, and swelling.
Treat Sunburns - Again, witch hazel fights redness and inflammation--so add a little bit to your soothing aloe vera application.
This is not a sponsored post.