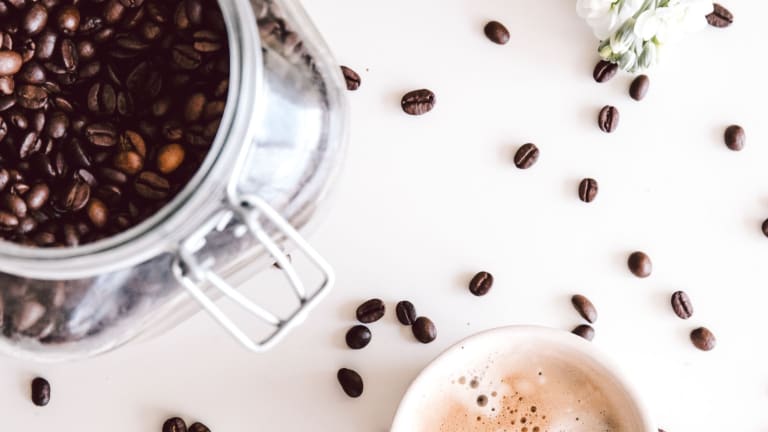 Wake-Up Beauty - DIY Coffee & Honey Mask
Freshen up your daily routine with an organic beauty treatment like this moisturizing and revitalizing Organic Coffee & Honey Mask
We all know that coffee is perfect for giving you an energy boost, but did you know that coffee can also provide a great boost to your beauty regimen too? You can celebrate International Coffee Day tomorrow by not just feeling better, but looking better too!
Related: Try our favorite powder sunscreens
Organic Coffee & Honey Mask
Freshen up your daily routine with an organic beauty treatment like this moisturizing and revitalizing Organic Coffee & Honey Mask created by Le Pain Quotidien which is celebrating International Coffee Day by giving away complimentary cups of their 100% organic Peruvian coffee in their stores on September 29th. Try it with one of their Chia muffins, Cherry Wheat scone, or Pain au Chocolat. Find your nearest location here.
To give your skin wake-up call, mix up a batch of this caffeine-infused mask to reduce inflammation and redness, tone, brighten and lock in moisture.
ORGANIC COFFEE & HONEY MASK RECIPE
(Makes 2 masks)
5 tablespoons Organic Yogurt
3 tablespoons Le Pain Quotidien Organic Honey
Method: Mix ingredients into a well-blended mousse. Spread evenly over the face, and allow to sit for 10 minutes. We highly recommend enjoying a nice cup of coffee while you wait. Massage gently for light exfoliation and rinse with warm water.
Cheers to a more beautiful - and well-caffeinated - you!
MORE SUMMER BEAUTY FEATURES FROM MOMTRENDS
PIN IT!
Use Pinterest to save your favorite beauty finds. Be sure to follow our Beauty board here.
Momtrends was not paid for this post.