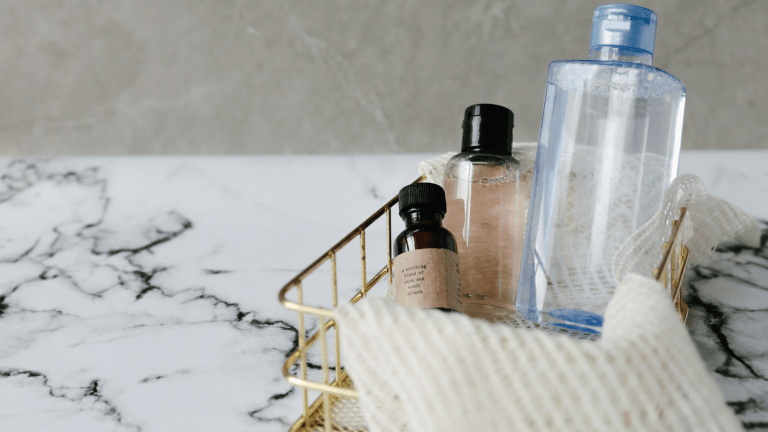 Unboxing the Body Shop's Royal Vitamin E Collection
The Body Shop's Vitamin E collection is perfect for moms trying to get a glow on.
Ready to give your skin a boost? Try some vitamins. I'm pretty sure that I say "Vitamin E" about 50 times in this two-minute video. But considering I'm talking about The Body Shop's Vitamin E collection, I think that's totally acceptable. This royal pink box of booty is loaded with goodies for the new mom, the tired mom, the beauty-loving mom, and/or all of the above!
Related: The safest sunscreens for kids
The whipped moisture body cream is absolutely dreamy and definitely my favorite item in the collection. It goes on like a dream and smells like a newborn baby's deliciously sweet head (does that make sense? It does to me!). I also adore the face sorbet—it has a whipped gel-like consistency that's instantly cooling and delightfully refreshing. (It's perfect for those 5 AM mornings, Mom—like a glass of ice water for your face!)
Vitamin E intensely hydrates the skin and helps to protect against environment damage and free radicals. So apply often and apply liberally—these glamorous lotions, potions, and formulas will have you feeling awake, alive, and revived…. at least for a little bit, Mom!
This product is now one of Body Shop's top products. Let us know if you try it. 
MORE MOMTRENDS BEAUTY TIPS AND TRICKS
PIN IT!
Use Pinterest to save your favorite beauty tips. Be sure to follow our Beauty board here.
This is not a sponsored post. We were given a sample for review. All opinions are our own.