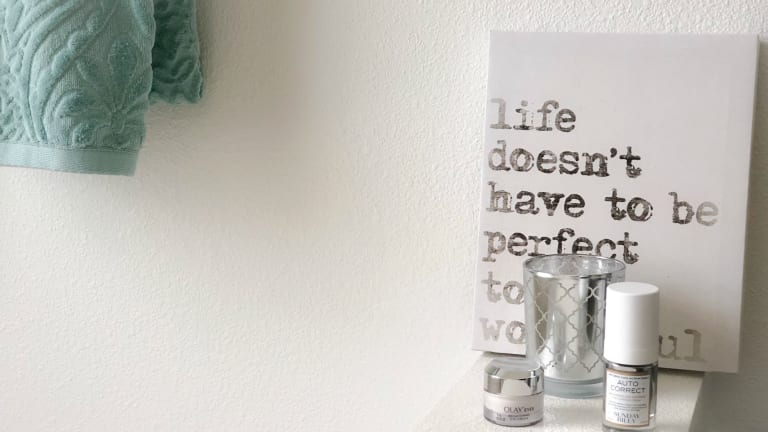 My Top Drugstore Eye Cream and Luxury Eye Cream Picks
If there is one product that I'm glad I started using in my twenties, it's eye cream, and drugstore eye cream, at that. I'm the first to admit that I wasn't as skincare conscious in college as the girls are today, but once I hit my mid twenties it was as if I could hear my future self urging me to get my act in gear. Well, fast forward a decade and I sure am glad I listened. I don't look like I'm 25 anymore, but I don't look my age either and I firmly believe it's because I was serious about two things...sunscreen and eye cream.
Sure, I have a few fine lines around my eyes, but it could be much worse considering how much time I've spent in a sunshine filled place. So, today we're going to talk about my top drugstore eye cream and luxury eye cream picks. Because there's an ey cream for every budget. I promise! So, if you aren't regularly using an eye cream yet, I suggest you make it a part of your daily routine STAT! And to make it easier for you to add eye cream to your regimen, I'm going to share why the two eye creams I've chose can fit in seamlessly with your current routine.
The Best Drugstore Eye Cream
As far as drugstore brands go, Olay is definitely one of the best. You get serious bang for your buck and their eye cream is evidence of this. Olay Eyes Brightening Eye Cream is a dream come true for people like me who have thin skin. I'm very fair and the thin around my eyes is extremely thin so the perma dark circles my kiddos have given me are on display at all times. Bwah!
This eye cream does just what it says it does, it brightens my whole under eye area and diminishes the appearance of those circles instantly! And it's not as thick as some eye creams can be. It's a really nice consistency that absorbs very well. At less than $35, this product is a steal!
The Best Luxury Eye Cream
Now if you want to go the luxury route, I have the eye cream for you...I've been eying up Sunday Riley products for a while and I finally took the plunge recently. They definitely live up to their reputation. This brand ha s a cult following and with good reason. They WORK. The Auto Correct Brightening and Depuffing Eye Contour Cream is simply incredible. I've tried a million and one eye creams in my quest to depuff tired eyes and I finally found one that actually delivers on its promise.
You can literally see that puffy under eye area deflate when you apply this product. And it noticeably brightens too. And it does all that without parabens. If you're going to splurge, this is not a splurge you'll regret! It's a life saver for those special events that follow a sleepless night!
Now that you've seen my top drugstore eye cream and luxury eye cream picks, check out my tips for how to refresh your makeup instantly!
We were not paid for this post. Samples were provided and it does contain affiliate links from which we could receive income to help us bring you this site.