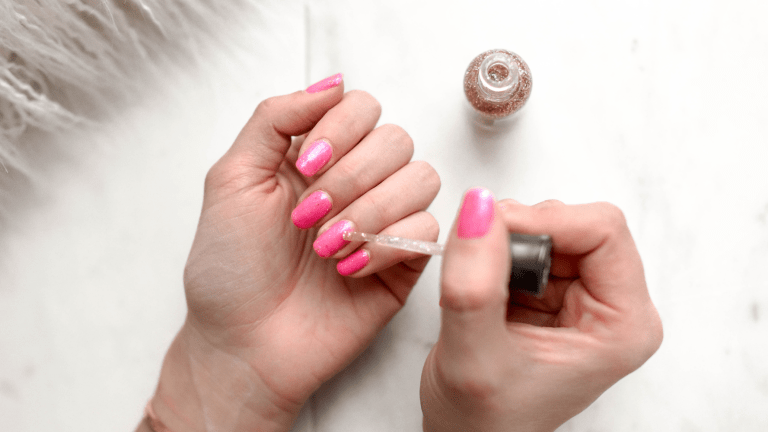 Top 10 Nail Trends to Try this Year
Up Your Manicure Game This Year
I'm not one for serious resolutions. I don't like to make promises I can't keep, and I hate the idea of setting myself up for failure. Most of all, though, I like to think that you can change any day of the week, month, or year. In my mind, the first of January is just another date--with as much potential for transformation as the other 364.
Still, I try to set some personal goals at the start of a new year--and in the new year, I hope to prioritize self-care, self-love, and self-preservation. I want to look good and feel better about myself. I don't want to show up at school pickup in yesterday's stained sweats. That means making me-time a thing; it means more sleep (which may be a lofty fantasy with a new baby on the way), more DIY spa sessions, more showers (let's be honest--that one should be a given), and more blow-outs when time and finances afford it. It means taking more pride in the way I present myself to the world. And manicures, more manicures.
Making Time for Manicures 
I know maybe that sounds silly, but in all honesty I don't think I got one mani last year. I know, I know, "first world problems." But neat, even, polished nails paint the picture of someone who takes care of herself and is proud of the effort she puts in... so, yeah, it may seem trite, but this year: more manicures. 
And as it turns out, I've picked a good time to make the nail salon a regular part of my beauty routine. The newest nail trends are fabulous. The colors are bold, the patterns are pretty, the shapes are chic, and textures are rich.
I've rounded up the must mani trends of the year--because, this year, Imma nail this self-care thing... and I invite you to join me with a bottle of something shiny, a steady hand, and a standing weekly appointment.
Top 10 Nail Trends to Try This Year
The Sweater Manicure (source) - This version of a bubble manicure gives nails the appearance of a chunky knit. It's as cozy and cute as a winter manicure can get.
Triangular Nails (source) - The nail technician used to ask "round or square?" Now you can add a third option: triangular. A little bit witchy in the best way possible, this press-on inspired style is edgy and fashion-forward.
Amped Up Neutral Nails (source) - Flesh colored manicures are still very on trend, but now you should take them up a notch. An animal print nail and a few simple embellishments make neutrals a bold choice.
Classic Red Nails (source) - You can never go wrong with a deep red manicure. It's at once timeless and trendy.
Minimalistic Graphic Nail Art (source): Nail art has gotten very fancy; maybe too fancy. But a simple stripe or single dot can add pizzazz without excessive flash.
Matte Nails (source) - Skip the glossy top coat; velvet-inspired matte manicures are having a major moment. 
Marble Nails (source) - Luxe marble prints are everywhere--you'll see the high-end pattern on accessories, in fashion, and even decor feature. Nails are a natural extension of this high-end look.
Studded and Blinging Nail (source) - Go simple with the bling-- a single stud or every nail or on an accent nail can make a big statement.
Negative Space Nails (source) - Polish half the nail or play with negative space. You can use a clear polish over the plain portion.
Metallic Foil Nails  - Metallics have been trending in nails for years, but an über shiny mirror-like look takes the foil-inspired trend to a whole new level.
More Nail Trends from MOMTRENDS
Pin It!
Use Pinterest to save your favorite beauty tips. Be sure to follow our Nails and Manicures board here.
This is not a sponsored post.