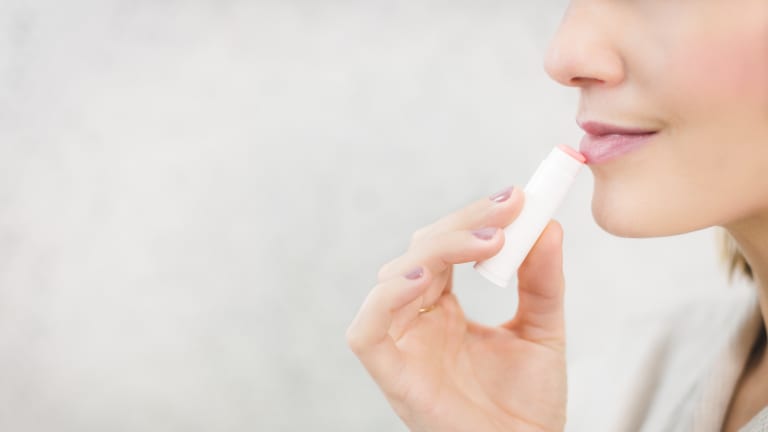 Tips for Kissable Valentine's Day Lips
A little lip-centric TLC, can help your lips get irresistibly kissable just in time for cupid.
Whether you're looking forward to a tender peck or a steamy smooch, what could be better than a Valentine's Day kiss? However, when it comes to lips, time, neglect and the environment take their toll in a profound way. The result: dry, chapped, unhealthy and unkissable lips.
Tips for Kissable Valentine's Day Lips
Fortunately, a little lip-centric TLC, (and some insider tips from Stanford-trained practicing dermatologists Dr. Katie Rodan and Dr. Kathy Fields), can help your lips get irresistibly kissable just in time for cupid.
Banish the habit: The puckering associated with inhaling cigarette smoke has been proven to increase wrinkling around the lips. Add to that the fact that no one wants to kiss a chimney, and you have two more good reasons to quit smoking.
Lose the straw: While drinking from straws is older than Ancient Egypt, it's now a known fact that sucking on a straw will lead to anything but the perfect pout. This repeated contraction of facial muscles can become permanently etched into skin around your mouth, accelerating the onset of wrinkles.
Keep lips moisturized: Because lips don't produce oils like the rest of the face, regular hydration is crucial to the health of lips. The solution: Carry a lip balm with you at all times (look for one with shea butter) and apply generously throughout the day. Opt for a balm that protects against the environment with the proper balance of skin healthy ingredients that provide just the right amount of soothing moisture and sealing protection.
Beware of the sun: Protect lips with a broad-spectrum sunblock every day of the year. And be particularly diligent if you're on the slopes. UV radiation increases 10%-12% for every 3000 feet of elevation.
Exfoliate, Exfoliate. Exfoliate: Use a gentle exfoliator designed for the lips at night and before bed to remove unwanted dead skin cells that pile up on lips. They'll look healthier, more radiant and supple. And as an added benefit, lipstick will go on smoothly.
Stop Licking. Avoid licking lips and breathing through your mouth while you sleep; both can severely dry the delicate lip area.

MORE BEAUTY FROM MOMTRENDS
PIN IT!
Use pinterest to save your favorite beauty tips. Be sure to follow our Beauty board here.
Momtrends was not paid for this post.