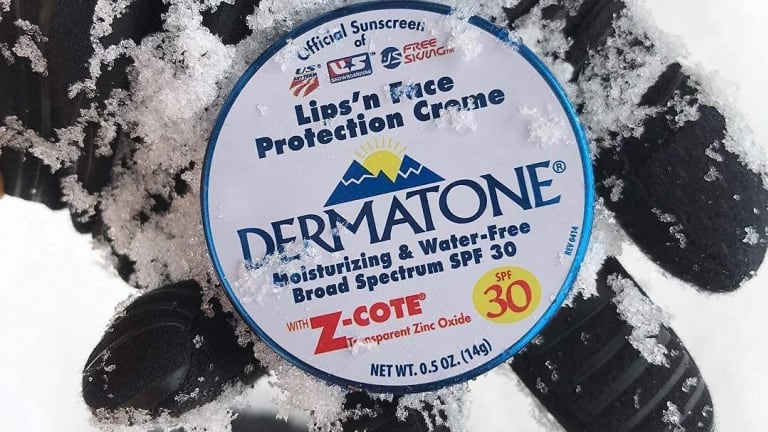 Three Ways to Fight Chapped Lips
Find out how we're fighting chapped lips this winter with products that make the difference
I know it's the middle of winter and we are all dealing with chapped lips, but with another set of winter storms coming, I reached out to my mom friends to get some new ideas. Since I'm currently fighting a mean case of chapped lips from my ski adventures, I thought it would be a great time to share out some hydrating products specifically made to soothe those lips. So, who's ready to hear about four ways to FIGHT chapped lips? I knew you would be!
Related: DIY raspberry lip scrub
Treatment Cream
Prevention is key. Arm yourself with several balms (they get lost easily!). Use a treatment product specifically formulated to eradicate chapped lips. Did you know sun exposure can also lead to chapped lips? So, make sure you're protecting them with SPF. We posted this question in our Ski Mom's Facebook group and here were the top picks.
Our Top Ski Mom Votes go to...
(note these are all affiliate links)
Lip Mask
Do the work WHILE you sleep--now that's my kind of beauty treatment. This is a leave-on lip mask that delivers intense moisture and antioxidants while you sleep with its Moisture Wrap Technology. Slather it on and get some zzzz's you'll wake with a prettier pout.
Get the LANEIGE Lip Sleeping Mask on Amazon (note this is an affiliate link)
Lip Oil
You may remember my foray into lip oils earlier this year. Well, my love affair with them certainly hasn't ended. You will always find Clarins Instant Light Comfort Oil in my makeup bag thanks to the the way it tackles dryness. Plus, it leaves behind that just sucked on a popsicle look that reminds me of my teenager days, which were like yesterday by the way. Who's with me? Bwah!
Get the Clarins Lip Lip Oil on Amazon (note this is an affiliate link)
So, there you have it...four easy ways you can fight chapped lips! I daresay you'll be facing the world with your new, hydrated pout in no time!
MORE WINTER BEAUTY FINDS FROM MOMTRENDS
PIN IT!
Save our must-try beauty tips and follow along for more with our Pinterest Beauty Board!
We were not paid for this post. We received samples and it contains affiliate links.