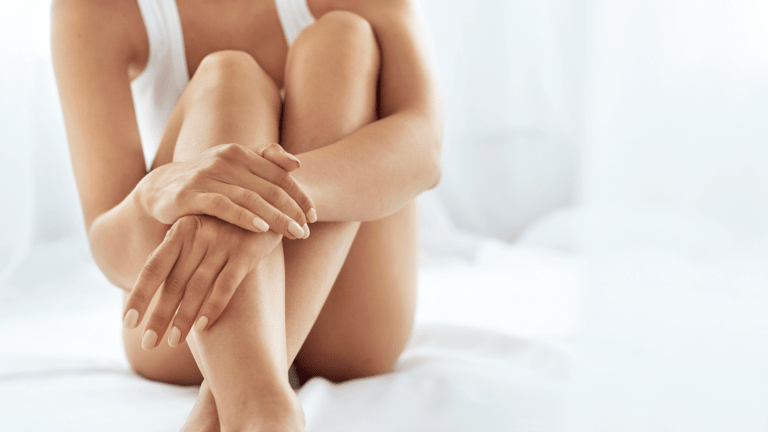 The Real Reason You Should Try a Razor Subscription
I finally caved. After reading countless rave reviews and watching all the influencer YouTube videos, I decided to try the Billie razor subscription service for myself. 
I don't know what was holding me back before. The starter kit is just $9 and you can choose whether you want refill boxes (also $9) monthly or bi-monthly. You can cancel or upgrade at any time, so my reticence to make the "commitment" was somewhat unfounded. 
The thing is: I have always been weird about razors. I never have a new one when I need one, and I perpetually forget to purchase them when I'm at the drug store. It's a mental block. Maybe it's that the price of disposable razors seems so outlandish. A box of five generic pink razors should not cost upwards of $10 -- and, yet, somehow they do! And if you want a quality option with multiple blades and a knick-free shave? Be prepared to shell out more cash. Is not getting razor burn too much to ask for?!
I'm also typically a one-and-done shaver. Once a razor sits in the shower beyond a day or two, they rust so easily and quickly, and I have no time or patience for a bacteria-laden dull shave. 
A few months ago, I was at Target and I decided to try the Flamingo razor. I loved the look with its vintage gold accents, and it promised a high-quality shave for less. Alas, I was majorly disappointed with the subpar shave it gave. I had stubble the next day, razor burn upon second use, and the wall suction cup lasted less than a week before perpetually falling. 
This less than stellar experience further fueled my doubts about the Billie razor I had been hearing about. The similar price point and marketing made me think it would be equally unimpressive.
Then Covid happened, and going to the pharmacy to pick up razors on a day I wanted to wear a dress became an unnecessary indoor errand. True story. This was the real and final push that got me to try a razor subscription. 
I've been using it for about a month now, and here are my thoughts:
*It's way better than similarly priced competitors and throw-away razors. The shave is cleaner and closer, and I can go longer in between uses.
*The magnetic stick is awesome -- way better than a suction cup that wears out, but you do have to be gentle when you put your Billie on or take it off.
*You can select deliveries for once a month or every other month depending on how often you shave. I think it's well worth a monthly delivery. Each refill comes with two. I think two weeks with one blade is as long as I'd want to go -- especially during the summer when I'm shaving more frequently.
*I also ordered the shaving gel ($8), and won't both with this again. I love the way it moisturized, but the aloe strips on the razor make it sufficient to use with soap, in my opinion. The shaving gel was too thick of a layer on my legs and actually hindered the closeness of my shave. 
*I loved not having to go to the store! This is by far the best reason to try Billie. Getting your razors delivered to your doorstep is a major convenience -- especially as we're all trying to stay home more and avoid extraneous errands. 
So there you have it -- my take on the popular Billie razor subscription service for women. Have you tried a razor subscription? What do you think?
Want more from Momtrends?
1. Be Prepared with a First-Aid Kit
2. Momtrends MVP's: Best Sunscreens of 2020
This is not a sponsored post.