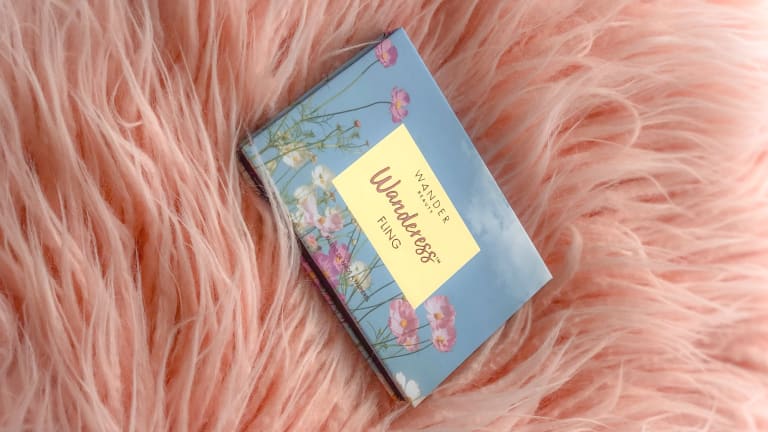 The Metallic Eyeshadow Palette You Didn't Know You Needed
When spring is an imminent thing and no longer a distant dream, my mind instantly goes to warm weather looks. So, basically that's where I'm at right now. Haha! I'm thinking about crisp white, pretty pastels, uber brights and metallics of course. I can't make it through the warm weather seasons without metallics. And I typically rock them in shoe and/or makeup forms. I live for metallic eyeeshadow as much as I do glitzy gold sandals. And, happily, I found the perfect metallic eyeshadow palette to kick off the season with. One might say it's the metallic eyeshadow palette you didn't know you needed!
Must Have Metallic Eyeshadow Palette
If you know me in real life, you know I'm very loyal to the brands I love. I have the same bright pink lippy in my makeup bag that I did a decade ago. That doesn't mean I don't love adding new finds to the mix. I mean, trying out new products is my job right? Haha! Well, as I've tried more and more Wander Beauty products, it's become clear that it has quickly become one of my go-to lines. And if that wasn't true before, their Wanderess Fling Eyeshadow Palette sealed the deal.
This spring ready eyeshadow palette is made up of literally all the colors I would wear on any given day in the spring or summer. They're mostly metallics like foil champagne and gold, as well as shimmer pink and light purple, but there's a matte nude too for the days you're feeling like you want a more subdued look. I can tell you that the foil champagne and gold, otherwise known as Bouquet and Marigold, have been on serious repeat over here. The foil look is so fun and totally statement making! But then again, I love the matte nude Eden and satin brown Cedar too. You really can't go wrong with this spring palette!
More Spring Beauty Tips
Now that you know about the metallic eyeshadow palette you didn't needed,how would you like to see some more spring beauty tips like why you should be wearing face primer AND eye primer?! And you're going to want a nice smooth surface to put your primer on, so check out one of our favorite sugar scrubs!
PIN IT!
We were not paid for this post. We did receive a sample.