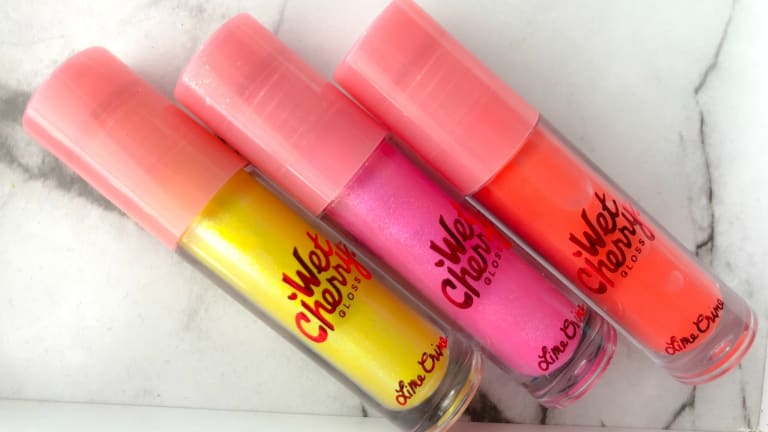 Publish date:
The Best Vegan Lip Glosses for Summer
The best vegan lip glosses for summer are a mix of fun, bright colors and tasty scents and flavors. Come see why we're leaving these vegan lip colors so much for the upcoming season
The best vegan lip glosses for summer are a mix of fun, bright colors and tasty scents and flavors. Come see why we're leaving these vegan lip colors so much for the upcoming season
I live with a Vegan, but I'm not one. I would say I'm semi Vegan...Is that a thing? Bwah! I eat mostly Vegan meals during the week since my honey does the bulk of the cooking, but I've been known to indulge in the occasional cheeseburger on the weekend. What can I say? I'm a work in progress. And while I haven't managed to fully commit to the lifestyle that my hubs has, I have taken away some aspects of it and incorporated them into my life. Cruelty-free vegan makeup, like vegan lip glosses, is one of those things that speaks to me.
Related: How to color your hair at home like a pro
The thought of an animal being hurt so I can wear my lip gloss of choice does not sit well with me. So, I'm always on the lookout for cruelty-free vegan makeup options. Luckily, cruelty-free makeup is more the norm than not these days so there are plenty of options to try out there. You don't have to hunt down great vegan makeup products the way you once did. Plus, you have sites like this who try things out for you! On that note, I'm going to share some seriously fabulous vegan lip gloss with you today...
Must Try Cruelty-Free Vegan Lip Glosses
I mention lip gloss because it's one of those products that I always, I mean always, have in my makeup bag. And that goes double during the summer. When the warm weather hits I have zero desire to wear a face full of heavy makeup. I mean I barely do that in the winter. It's definitely not happening in the summer. Haha! So, lip gloss is a big part of my more natural face. I love how easy it is to slick on, no mirror required.

Fun Ways to Discover Venice Italy with Your Family
Greetings from Italy wear the gelato is rich, the clothes divine and the scenery is inspiring. Now that I've been to this fine city in the north of Italy, twice, I've amassed a list of favorites to share. These are some fun ways to discover Venice, Italy with your family. ...read more
Here's What No One Tells You About Olive Oil
produce is at its absolute PEAK right now. It's the time to prepare fresh veggies and fruit with ease and simplicity. When it comes to cooking, the farmer's market is my muse. As I prepare some of my summer harvest favorites, I'm sharing a little secret, what you put ON the ...read more
And the Lime Crime Wet Cherry Lip Glosses I'm going to share with you today are the definition of easy beauty. They're the kind of colors that allow you to build on the intensity. So, a quick slick and you have a super flattering, sheer wash of color. But if you're feeling frisky and want more pigmentation, just add a few more layers. It's funny because in the tube they look SO bright, I mean neon bright. And they definitely can be, but that first application is so sublimely subtle!
So, not only are the Wet Cherry Lip Glosses gorgeous, cruelty-free AND vegan, but they also have a delicious cherry flavor and scent that will take you right back to childhood. And that's why I'm deeming them the best vegan lip glosses for summer. Who doesn't love a healthy dose of nostalgia? If you're ready to snag your own vegan lip glosses, the colors I'm currently crushin' on are Fluorescent Cherry, Flaming Cherry and Cherry Candy!
MORE BEAUTY FEATURES FROM MOMTRENDS
PIN IT!
Use Pinterest to save your favorite beauty finds. Be sure to follow our Beauty board here.
This is a sponsored post.