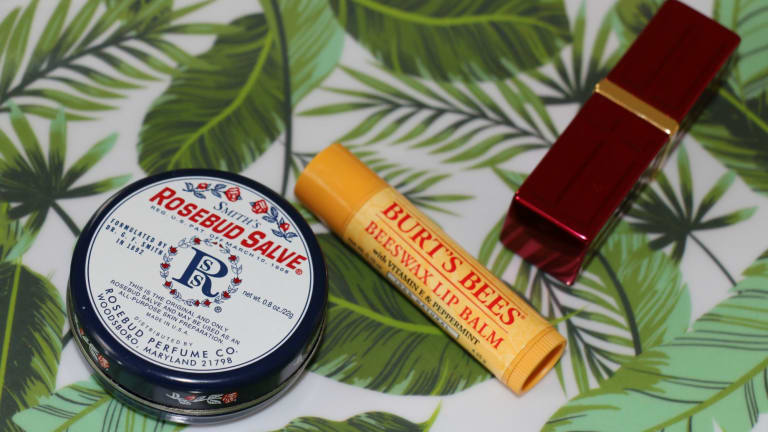 The Best Spring Lipstick
Add some color to your season with our favorite new spring lipstick...
Get ready everybody...I've found the best spring lipstick! Raise your hand if you're ready to say goodbye to winter's dark hues and hello to spring brights! I'm definitely on team BRIGHT! As much as I'm loving seeing all that sunshine, I'm equally loving bright spring lip colors. In fact, like I said, I think I've found the best spring lipstick. It's a red, but don't get scared. It has a very hydrating formula, so the color isn't as intense as it tends to be with thicker formulas. It even has shea butter in it! But before we get into what this magical color is, let's talk about how to wear bright lipstick. Because if you're going to rock a statement hue, you need to make sure your lips are in great shape.
How to Wear Bright Lipstick
Exfoliate...Get rid of all those dry winter flakes on your lips by gently exfoliating them with a DIY lip scrub. You probably have all the ingredients in your fridge right now! 
Hydrate...If I've said this once, I've said it a thousand times, use a good lip balm. I always have one on hand and Rosebud Salve and Burt's Bees Lip Balm are two of my favorites. 
Apply your bright lip color...Ok, now that your lips are good and prepped, you need to slick on the Elizabeth Arden Limited Edition Red Door Lipstick! Reese Witherspoon personally chose this iconic shade and who doesn't love Reese? Get ready to make a serious statement this spring!
And not only is it a gorgeous, true red color, but it's dedicated to women's empowerment and gender equality! 100% of the proceeds go to UN Women, a global champion for women and girls!
Now did I deliver on the perfect spring lipstick or what? And for more spring beauty fun, check out our tips for how to heal over processed hair!
We were not paid for this post. We did receive a sample and it does contain affiliate links.