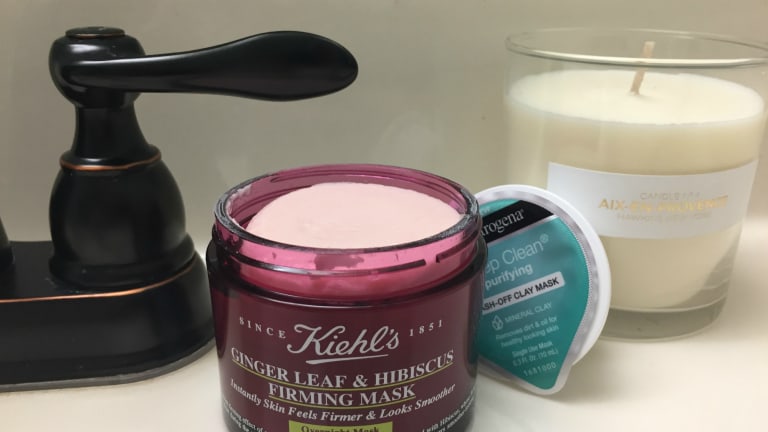 Publish date:
The Best Overnight Masks
Slather these overnight masks on while you sleep...
Have you heard about overnight masks? A good face mask is a primary player in my beauty arsenal. I try to use one at least once a week and sometimes a few times a week depending on how my skin is looking. You may remember me mentioning the Kiehl's Turmeric & Cranberry Seed Energizing Radiance Masque before. You literally glow after you rinse it off. But I digress...Today, I'm going to tell you about two NEW face masks that I've found. So, let's talk about overnight masks shall we?!
Pamper Yourself with Overnight Masks
I don't know about you, but it's felt like a really long year so far. And it's only March. Haha! Thanks to back-to-back bouts with the flu, my family has been through the ringer and you know Mom always feels it the most. I nursed my loved ones through their sicknesses while trying to ignore my own. So, I haven't had as much rest the past few months as I've needed and it's started to show in my skin. It's time to call in reinforcements! My skin needs extra TLC and overnight masks are just what the doctor ordered! 
Kiehl's Ginger Leaf & Hibiscus Firming Mask...Ruddy, stressed out skin is not exactly the look I'm going for. Thank goodness for this overnight mask. I just massage it in before I go to sleep and wake up much more refreshed looking. Plus, it works on those pesky fine lines and gives my skin a firmer feel. Younger looking skin overnight? Yeah, I'll take it. Bwah!
Neutrogena Hydro Boost Overnight Gel Mask...And for an extra dose of hydration I'm turning to this mask. Not only does it leave your skin good and moisturized, but it contains hyaluronic acid which has been a go-to anti-aging ingredient of mine for a while now. It's the same overnight deal with this one. You wear it while you rest and arise with soft, supple skin!
How to Create Relaxing Ambiance
Now as important as products can be to skincare, rest is just as vital. If you aren't well rested and properly hydrated, your skin is just not going to look its best. I've been getting into mindful meditation to help myself decompress. Guided meditations and candles that emit relaxing scents have been game changers in my relaxation routine. Lately I've been loving the Hawkins New York Aix-En-Provence candle, from Horne, in particular. The lavender scent will have you feeling serene in no time! I just love treating myself to special candles and Horne has the entire selection of divine smelling HNY scents. After I've used up Aix-En-Provence I think the Ouezzane Citrus scent will be next on my list for a little pick-me-up action, but I digress...
So, now that you've seen how I'm improving my skin game with overnight masks and relaxing ambiance, head to my friend April's site for some awesome DIY beauty recipes!
We were not paid for this post. We did receive samples and it does contain affiliate links.