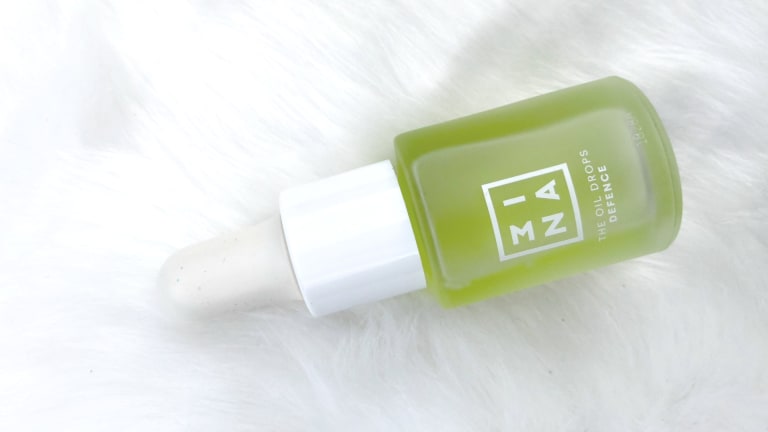 The Best Face Oil for Glowing Skin
Do you enjoy multi-tasking as much as I do mama? Something just feels off if I'm not doing at least a couple things at once. Bwah! I'm not saying that's the best way to do live, but, hey, it's me. So, I live for products that are multi-taskers too, like face oil for instance. What busy mom doesn't? That being said, sometimes I think I've found a go-to multi-tasker only to find one I like even  more. That's the way it goes. I guess. There's always room for improvement and since I get to test out powerhouse beauty products regularly for you lovely readers, I find myself switching out my daily used products fairly frequently.
How to Get Glowing Skin with Face Oil
And that's just what happened with the new face oil I found recently. If you've ready my beauty columns before you know that I live for face oil. It's incredible how just a few little drops of that magical potion can completely transform my skin. If you want glowing skin, face oil is for you. It moisturizes and gives you that forever young, dewy kinda look all us girls love. The thing is, not ALL face oils have this effect on me. Some are a little too oily looking and some irritate my sensitive skin.

Well, that new face oil I was telling you about does neither. It has all that beautiful magic I mentioned AND healthy dose of defense. Oh and did I tell you it's vegan too? You may remember the vegan lip gloss I shared the other day. I've been falling in love with more and more vegan products and realizing along the way that I don't have to sacrifice results when I use them. That's right. The Defense Drops from 3INA are seriously effective. It's super hydrating, non irritating and protects your skin from the elements to boot. And being that it's a cruelty free AND paraban free product, I'd say you can't go wrong.
So, let me say it again...You need this face oil in your life if hydration is at all an issue for you. If you struggle with oily skin, this probably isn't going to be the game changer for you that is for me. But if you find yourself being brought down by dry skin, I urge you to give face oil a try. Sometimes, the glow I get from it is so good, I don't even put on makeup. Who am I kidding? That's most days. Bwah! But if you do want to wear makeup, you could add a few drops of this face oil to another one of my favorite multi-taskers, tinted moisturizer!
And for more beauty tips and tricks, check out another game changing product, the clay mask stick!
We were not paid for this post. We did receive a sample.