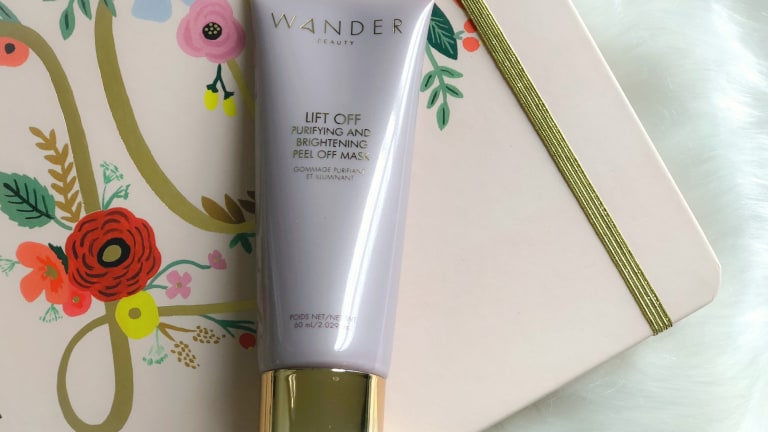 Publish date:
The Best Face Mask of the Year
If there was one beauty product you would be hard pressed to find me removing from my beauty routine, it's the face mask. I've yet to find a product that can deliver results in such a short amount of time. In fact, some masks even deliver instant results! And while I know that good things come to those who wait, sometimes I just don't want to wait. Bwah! I mean when I have puffy eyes, I want to slap on some eye patches and see that depuffing action right away! Who's with me?
Since I bet I'm not the only girl who can be a bit impatient when it comes to beauty-product results, I thought I would share a new face-mask find with you. I'd go so far as to say it's the best face mask of the year! Well, it's the best one I've found so far this year, anyway. And what do all the beauty products I obsess over have in common? They work fast and they're multi-taskers! I mean BOY is my favorite new face mask a serious multi-tasker. In fact, I might even say that this face mask is the queen of multi-tasking.
Why You Need a Peel Off Face Mask

Dinner with a View Brooklyn Bridge Park Estuary
Brooklyn keeps its cool vibe by continually updating the landscape. The constant flux of restaurants and entertainment keeps our community vibrant and one of my favorite things about where I live is getting the chance to explore. My latest adventure was for a dinner with a view ...read more
Get Ready for Summer Tea Collection Sale
Even if we all have to stay local, summer is going strong. As you head to the pool or day camp you might have noticed your kids GREW during the past year. Just in time for summer, Tea Collection is rolling out a big deal on swimwear and graphic tees for kids. I've enlisted some ...read more
The Key to a Great Overnight Oat Recipe
Working moms know the importance of meal planning. I'm getting ready for busy few weeks and I've been perfecting my fast breakfast options. I've been using Bob's Redmill Organic Steel Cut Oats to prepare my overnight oats for a nice, cold breakfast in the morning and I'm going to ...read more
So, what is this miracle mask you ask? It's the Wander Beauty Lift Off Purifying and Brightening Peel Off Mask. That's right. It peels off. There is something seriously satisfying about products that peel off. Am I right? And products that peel off with little to no irritation get major bonus points in my book! This peel-off face mask leaves behind brighter, smoother skin immediately after application pour moi. Bye bye, dull skin. Seriously, if your skin is feeling dull, this mask is for you. Let's face it. Who's skin ISN'T feeling dull at the end of winter? This season is tough on our skin my friends. It's time to baby it! Let's baby it with a nice little beauty ritual shall we?
I've preached about the importance of having a beauty ritual before and a weekly face mask is a ritual that I just can't or won't quit! You can bet that this particular peel off mask has now joined the rotation with my other go-to masks. A girl's gotta have more than one go-to right? Totally. She totally does! And since I live to make things easier for you, head here for another of my favorite face masks!
And because I also always love leaving you with MORE helpful tips and beauty inspo thank you came in with, make sure you check out some of my other favorite Wander Beauty products!
We were not paid for this post. We did receive a sample.