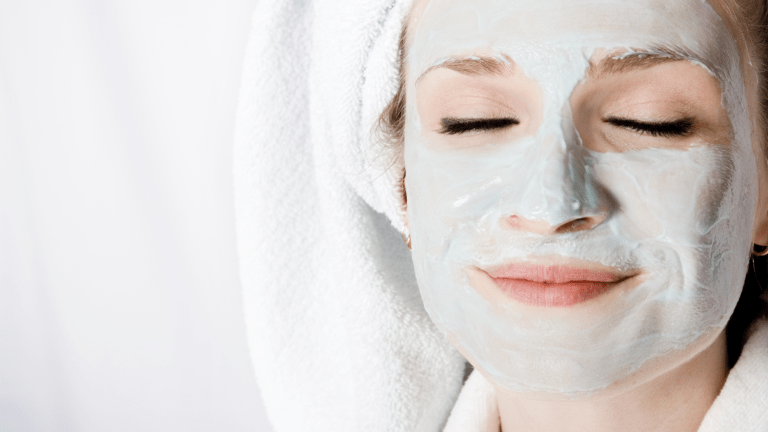 Momtrends MVP's: Best Face Masks
With winter on its way, it's a good a time to get your skin in tip-top condition with one of our face mask picks.
It's that time again. It's time for a healthy dose of our beauty favorites here at Momtrends. And said favorites come in the form of our Momtrends MVP's: Best Face Masks! Previously, we focused on topics like serums and facial oils for this beauty series. I use them daily and couldn't live without the near instant hydration and treatment options they provide. I'm a sucker for the instant gratification that facial oils, more than almost anything, offer that for my skin.
That being said, there are some other VIPs in my skincare regimen that deliver pretty fast results too, like face masks. I don't use them daily, but not many weeks go by where I don't apply a face mask to my skin at least once.
The Best Face Masks for Winter
As always, I am super excited to bring you our top beauty picks again, but this roundup has me really pumped because it contains one of my holy grail products. I have been using this face mask for years and can't imagine stopping, EVER, it is that good. Stick around and you will find out how to get the youthful rosy glow we all miss from our youth. Haha!
Hey, I'm ok with my age. With it has come many gifts, but I'm not about to turn down younger looking skin. That's just a fact. Thankfully making face masks a regular part of my skincare regimen means I don't have to. A face mask will forever be the perfect partner for my favorite anti-aging products! And face masks are always a part of my winter beauty routine. You know winter is coming right, bwah!
Why Moms Need Face Masks
Face masks set off my routine in the same way that a hair mask does. It's an extra dose of hydration. It's an extra treatment for problem areas. Just think of face masks as the enhancement to your skincare ritual that you never knew you needed until you found the right mask.
Personally, I have found more than a few masks that fit the bill so I rotate my favorites in and out according to how my skin is feeling and looking at any given time. But that's pretty indicative of how I treat my product choices in general. It's all about the condition of my skin and the weather outside. How much humidity is in the air plays a big role in my routine too!
So, why don't you sit back, kick your feet up and explore some new face masks with me. You just might find one that you have to try STAT. With winter on its way, now is as good a time as any to get your skin in tip-top condition before that cold, dry area wreaks havoc on it! I consider a good skincare routine your armor. It will protect your skin from that humidity free air!
Best Sheet Mask: 
Since I mentioned that other kind of face mask and the skin irritation that can come from wearing them, how about a sheet mask created specifically for that issue? The Avene Soothing Sheet Mask is as soothing as they come.
And, while all sheet masks aren't biodegradable, this one is. So, you can feel ok about throwing it away, but I digress...Let's get back to the ingredients!
It has Avene thermal spring water obviously. If you've tried their face mist, you know how good that stuff is. You can also find cellulose and sorbitol which all work together to soothe your skin.
Get Avene Soothing Sheet Mask on Amazon here. (note: this is an Amazon Affiliate link)
Best Exfoliating Face Mask: 
I exfoliate weekly. My sensitive skin doesn't really allow me to do it more than that, but I rely on that once a week ritual to help refine my skin's texture. 
My professional makeup artist friend swears by Biossance and I now know why! This mask gets deep into those clogged pores while sloughing off dead skin. Smoother texture can be yours in a flash!
It's like a peel, exfoliator and mask in one! Glycolic acid and alpha hydroxy acids work together to give your skin better texture.
Get the Biossance Squalane+ Glycolic Renewal Mask on Amazon here.
Best Natural Face Mask: 
Sometimes clean skincare products are tough to find in the budget-friendly realm. That is definitely not the case with Tree of Life. 
This organic line is filled with affordable finds like their Tropical Facial Mask. If you want a face mask that gives your skin a serious glow, the Tropical Face Mask is for you!
This jelly mask is great for all skin types and is calming to the skin, while being nice and lightweight too. Pineapple and papaya fruit extracts are great for smoothing the skin!
Tree of Life Tropical Facial Mask
Best Face Mask for Sensitive Skin: 
If you have sensitive skin you have to be very careful which products you put on it. I know from personal experience. What good is younger looking skin if it's broken out and inflamed all the time? I have had good luck with products turmeric in it. 
I love turmeric supplements for inflammation so it makes sense that I love this powerhouse ingredients in skincare products too! It reduces redness like nothing else. 
On that note, Apto makes a fabulous turmeric face mask. One application of this mask and you will see brighter, more moisturized skin. 
Get the Apto Turmeric Mask with Azelaic Acid on Amazon here.
Best Hydrating Face Mask: 
If you've been reading my Beauty MVP's you know how much I love Kieh's. And if you've read my beauty columns over the years, you know their face masks make frequent appearances in my recommendations. 
Their Avocado Nourishing Hydration Mask does what it sounds like it does. It majorly hydrates your skin!
Plus, it's fragrance free so it's another mask that's good for you fellow sensitive skin folks. It feels so creamy and soothing going on and really seals in the moisture!
Kiehls Avocado Nourishing Hydration Mask
Best Face Mask for Acne Prone Skin: 
Want to feel like a teenager again? Use this mask. Haha! I know, who knew we would have to worry about breakouts in our forties?! 
If you haven't quite reached the stage of adult breakouts, get ready. Keep this deep cleaning formula in your medicine cabinet and you'll be ready reduce excess oil, clear your pores and soothe your skin.
I mean who has time for adult acne? Certainly not this girl!
Skinceuticals Clarifying Clay Mask for Acne Prone Skin
Best Brightening Face Mask: 
My final pick  is a holy grail kind of product my friends. You might have heard some buzz about the Pixi Vitamin-C Remedy Mask and there's a reason! 
The second I wash this face mask off my skin is glowing like I just got back from a fresh run on the slopes! Vitamin C is the ultimate brightening agent.
That ski bunny glow is bright and it's GOOD! It's a serious dull skin fighter and a game changer in the cold weather months. Try it. Trust me!
Well, if you weren't regularly using face masks before, I bet you're ready to start now right? I believe in only using products that are worth your time. Nobody has time for superfluous anything right now. On that note, let me leave you by saying if you're ready to kick your skincare routine up a notch, these face masks are certainly worth a try!
And as an added bonus...Here's a video featuring a multi-tasking face mask, the Vichy Double Glow Peel Mask, that I still love after all these years!
Momtrends MVP's is a non-sponsored series. Brands must meet our strict standards to be included. When naming winners we take several factors into account, including expense, convenience, and style.
We make our picks annually based on editors' research. In some instances, we may request and receive samples so that we can more thoroughly assess products. Our opinions are our own, and our goal is to help our community of moms make more informed decisions on everything from baby gear to beauty products to vacation destinations and more. We scour the abundant options and painstakingly hand-pick our favorites, so you don't have to. Our hope is that our most valuable players become your most valued purchases.
Watch out for our next Beauty Momtrends MVPs coming to you soon!
MORE BEAUTY MVP'S FROM MOMTRENDS
PIN IT!
Use Pinterest to save your favorite beauty finds. Be sure to follow our Beauty board here.
We were not paid for this post. It may contain affiliate links. By clicking and shopping, you help support Momtrends and allow us to keep reporting on trends.
For even more Momtrends, follow us on Facebook, Twitter,Pinterest and Instagram.