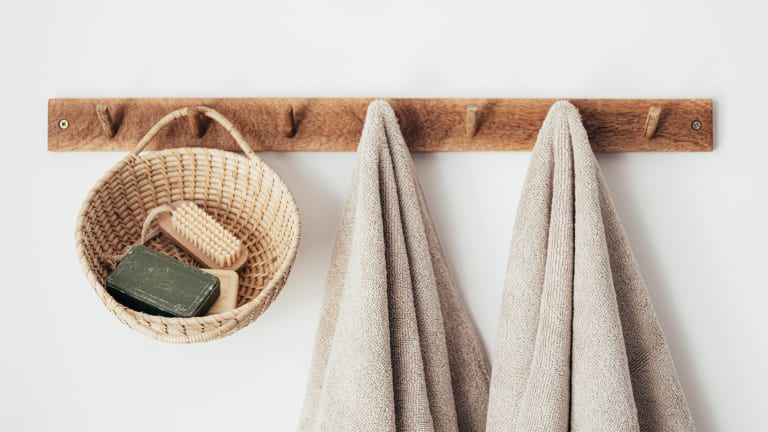 Summer Beauty Prep with Baking Soda
Summer Beauty Prep with Baking Soda: Pamper Yourself From Head to Toe for Just $1!
This summer, you can get glam in under $1 thanks to some fun simple tips from Arm & Hammer Baking Soda. From facials to easing sunburn pain, this is one quick and cheap product that can ease up your summer beauty routine.
Related: How to hang on to summer beauty
Six Ways to Use Baking Soda This Summer 
Give Yourself a Natural Glow: Give yourself an invigorating, yet gentle, facial and body scrub with ARM & HAMMER® Baking Soda. Use to give yourself a natural glow or before applying products, like self tanners and lotions. Removing dead skin cells will leave your skin soft and smooth before application. Rub a paste of 3 parts ARM & HAMMER® Baking Soda to 1 part water in a gentle circular motion to naturally exfoliate your skin.
Show Off Locks that Rock: Use baking soda to remove the dulling residue and excess build up that everyday styling products leave behind. A quarter-size of baking soda combined with your favorite shampoo will leave your hair cleaner, more manageable.
Make a Quick Pit Stop: Make sure summer flowers, food cooking on the BBQ and the salt of the sea are the types scents you're exposed to this season. Keep yourself feeling fresh all day by dusting baking soda under your arms as needed. The magic of baking soda naturally absorbs odors instead of just covering them up.
Ease Sunburn Pain: If you took in a bit too much sun this season, get some relief with baking soda. Saturate a washcloth with a solution of 4 tablespoons Baking Soda in 1 quart water and apply to affected area.
Relax your Tired Feet: Keep your toes looking and feeling great with a foot soak of 3 tablespoons of baking soda in a basin of warm water. Then gently scrub and exfoliate your feet as part of your next home pedicure. The hardest part will deciding which color nail polish you'll use this week!
Refresh your Whole Body: Leave your skin feeling silky smooth, and enjoy a moment away from it all by adding 1/2 cup of ARM & HAMMER® Baking Soda to your bath for a relaxing and refreshing soak.

MORE BEAUTY FEATURES FROM MOMTRENDS
PIN IT!
Use Pinterest to save your favorite beauty finds. Be sure to follow our Beauty board here.
Momtrends was not paid for this post.