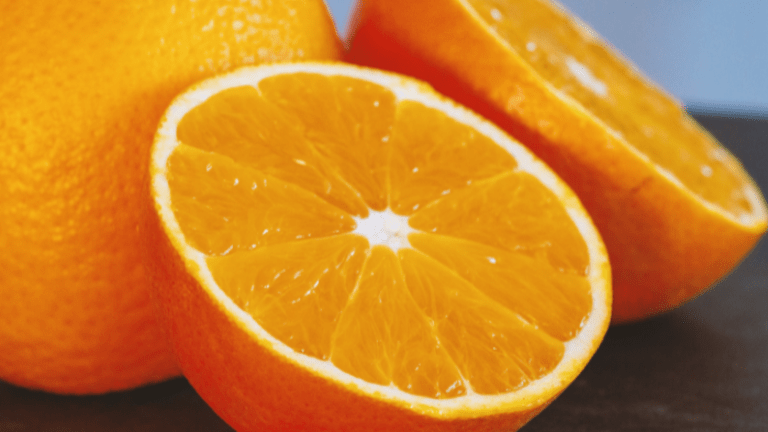 Six Vitamin C Skincare Products That Will Actually Make Your Life Better
Find the Vitamin C solution to all your post-pandemic skincare woes.
The pandemic gave us a lot to freak out about. The will-I-get-COVID freakout. The toilet paper freakout. The will-I-lose-my-job freakout. The when-will-my-kid-go-back-to-school freakout. And if you're like me - the skin freakout. Thanks to a lovely combination of stress, lack of sleep, poor eating and "maskne" my skin was in need of a serious reset.
My secret weapon? Vitamin C.
Related Tips for Organizing your Makeup
Why is Vitamin C Good For My Skin?
So why turn to Vitamin C to save me from my skin freakout? Lots of reasons. Vitamin C has been shown to:
brighten skin
promote collagen production
diminish fine lines
minimize redness
protects skin from free radicals caused by UV exposure
fade hyperpigmentation and brown spots
address signs of aging
enhance skin radiance
reduce under-eye circles
All things I needed after a year plus of the pandemic. Plus, it's suitable for all skin types and ages.
6 Vitamin C Products To Try
There are all types of vitamin C products. The only question is finding one that is the right fit for you.
Lucky for you, I spent half the pandemic exploring different Vitamin C products. Here are six that are worth trying out.
Lightweight Vitamin C: Lumene Nordic-C Glow Boost Essence
Hate sticky skincare? Don't want a product to weigh down your skin? Lumene's Nordic-C Glow Boost Essence is a lightweight serum that absorbs easily into your skin. Combined with antioxidant-rich wild arctic cloudberry and two types of hyaluronic acid, this vitamin C serum has a light floral scent and just as nice of a price tag - only $13 at Target.
Luxe Vitamin C: ILONA Beyond C Corrective Serum
Willing to pay a bit more for your skincare to feel like silk on the skin? ILONA's Beyond C Corrective Serum contains two attached vials. The black one combines a unique probiotic to strengthen your skin's defenses and a micronized niacin to calm inflammation, reduce redness and rebuild your skin's ceramide barrier. The gold one contains potent and super-stable vitamin C to visibly brighten, even skin tone and strengthen your skin's resilience against oxidation, toxins, pollutants. When the two mix? Pure luxurious, bliss on your skin.
The No-Brainer Multi-Tasker: StriVectin Super-C Retinol
I know research tells us we can't multitask well, but I'm pretty sold that motherhood often requires it. StriVectin's Super-C Retinol doesn't reveal its percentage of vitamin C or retinol, but I can tell you this: I noticed a difference when I used this (pssst - and it was even simple enough I got my husband to use it too!) It's gentle enough to use day and night, it smells lovely and it feels like I'm getting two for the price of one: vitamin C and retinol application on my skin every night in an easy no-brainer bottle.
The Dupe Multi-Tasker: DRMTLGY Advanced C E Ferulic
There is another brand that has a C E Ferulic acid serum - you may have heard of it. It works. But - shhhh - this one works too. And it's almost 50% cheaper! What can I say? A good dupe is hard to beat. This DRMTLGY Advanced C E Ferulic contains Vitamin C 15%, Vitamin E 1%, and Ferulic Acid 0.5% (cough, cough - same percentages of that other one) to reduce fine lines, lighten hyperpigmentation and provide antioxidant protection.
Eye Love It: LilyAna Natural Vitamin C Eye Cream
The post-pandemic dark circles are REAL around her. Poor sleep? Allergies? Too much stress? Too much wine? All possibilities. What I know is LilyAna's Vitamin C Eye Cream is making me look brighter, smoother and more awake thanks to soothing niacinamide, hydrating hyaluronic acid, and brightening licorice root.
My Vitamin C Holy Grail: Skin Authority Super-C Serum
I have a confession to make: I didn't even open this for a full month when it first showed up. It had the container plus a separate dropper and when I saw it, I immediately thought it was too much for me. Too high maintenance. A dropper that had to be kept separate from the bottle? Not me. But when I finally tried the SkinAuthority Super-C Serum. WOW. Take note: I don't expect this with skin care products, but with SkinAuthority's Super-C Serum, I saw OVERNIGHT results. Like wake-up-wow results. Again and again and again. I'd say, I got a full 6 months before I started to notice a decrease in the results I was getting (likely due to oxidation of the product). So take my word for it: the dropper is worth the extra work (and cost).
WANT MORE BEAUTY MVP'S FROM MOMTRENDS?
PIN IT!
Use Pinterest to save your favorite beauty finds. Be sure to follow our Beauty board here.