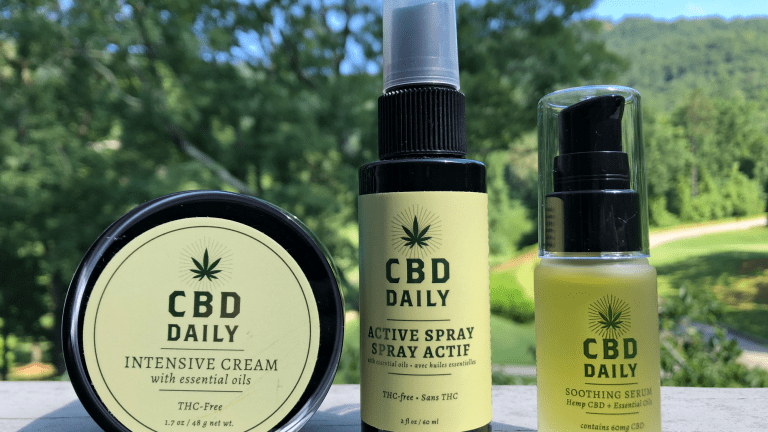 Should You Try CBD Oil Products?
CBD Oil Products are all the rage, but should you try them?
Have you heard about CBD Oil products? CBD oil has made its way into beauty and skincare products, but not without controversy. You, of course, want to be comfortable with whatever products you use on your body, but there is little to fear from CBD oil products. You see, hemp has a very high moisture content, so it's perfect for skincare products. In fact, there are three CBD oil products from CBD Daily that I came across recently that I thought you might like to hear about. And, like I said, never you fear...They're 100% drug free. That means they contain 0.00% THC.
So, in answer to the question I raised before....Should you try CBD oil products? I say yes, you should give CBD oil products a chance! You know I'm always game to test out new products for you and I give these three CBD oil products my seal of approval! That being said, I would love to hear about your experience with CBD oil if you've already tried CBD oil products. But first, let me tell you about mine! Now, keep in mind...I'm making no medical claims here and neither do the products. I'm just giving my humble little opinion!
CBD Daily Active Spray...If you've been looking for something natural to soothe you, look no further. This spray provides instant relief, dries quickly and has cooling menthol which always feels nice.
CBD Daily Soothing Serum...Instead of a spray, you can massage this serum directly onto your skin to ease those tired muscles and joints. As a runner who's just gotten back into running after an injury, I can tell you, this has been clutch.
CBD Daily Instensive Cream...This cream is another product you can massage right into your aching muscles. The essential oils combine to give comforting relief that you'll turn to again and again.
So, if you've been pondering...should I try CBD oil products, well, you know my answer. I say go for it! Your muscles will thank you! And remember, although these are hemp based products, they are certified 100% drug free. What do you have to lose? I'd say you have a lot to gain if you'll end up walking away more comfortable.
And for more ways to soothe yourself, check out our go-to essential oil blends!
We were not paid for this post. We did receive samples. This post is not intended to treat, diagnose or provide medical advice.