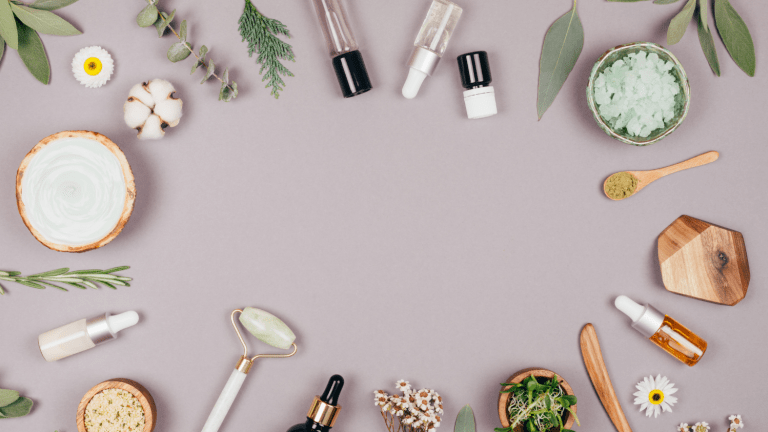 Momtrends MVP'S: The Best Retinoids
Tackle wrinkles and acne with a product geared towards results
You may remember when I shared my favorite retinol products here, but what about retinoids? You have probably heard about them, but you also probably figured that they were one and the same as retinol. The question is, are retinol and retinoids really the same thing? The answer is yes and no. I know, it's confusing.
Retinoids are derived from Vitamin A, retinol is too, but retinoids also describe retinoic acids, many of which are prescription strength, although there are some over the counter products that do include them. And there are higher strength retinol based retinoids that are worth chatting about too.
All that being said, prescription strength retinoids, and even their over the counter counterparts are typically stronger than most retinol products and can sometimes lead to irritation. That's not to say you shouldn't use them because they are very effective.
What Kind of Retinoid Do You Need?
When introducing a new product to your skincare regimen it is never a bad idea to proceed slowly to see how your skin reacts to it. Retinoids use is no exception. So, please don't be scared to try them because they can truly be skin game changers. Just remember to give your skin a break as it's getting used to them. Two days on and two days off is a good place to start.
Some retinoids even have dual purposes in that they tackle both acne and wrinkles! You may think your breakout days are behind you, but I am here to tell you that your late thirties and early forties can bring pimples back to the party. I know. It's so unfair right? Bwah!
So, let's talk about the best retinoids shall we? I focused on products that don't require a prescription, but in case you want to try the stronger stuff, you can certainly talk to your dermatologist about it. That's always an option. In the meantime, here are some of my favorite over the counter retinoids...
What are the Best Over the Counter Retinoids?
First up are my thoughts on why you should try over the counter retinoids...Obviously it is easier to run to the drugstore or order something online than it is to make an appointment to get in with your doctor.

Over the counter retinoids might not quite be as strong as the prescription stuff, but they may be all you need, so why not start there first? And if you and your doctor decide that a prescription would better suit your needs, you can always try that later.
I'm all about options in all aspects of my life. And thanks to our beauty Momtrends MVP's series, you know you can always count on us to share the latest and greatest in skincare options, especially anti-aging skincare options of which retinoids are power players. Just sayin'.
The Best Budget Retinoid
We all have holy grail products that we don't mind spending more on because we can't imagine our beauty routine without them. Well, The Ordinary's products are super effective, yet totally budget friendly, so you can put more of those funds toward your must-haves.
And their Granactive Retinoid 5% in Squalane retinoid serum is just as good as their other cult favorites. You get retinoic acid without the prescription and less irritation than even retinol. Its formula is a bit on the oily side so if your skin reacts to that, that is something to keep in mind.
I love that because of its consistency, this Ordinary retinoid serum leaves your skin soft and supple, versus tight and dry. Plus, it absorbs like a dream. I am not a fan of products that take forever and a day to sink in.
Get Ordinary Granactive Retinoid 5% in Squalane on Amazon here. (note this is an Amazon Affiliate link)
The Best Retinoid Cream
Many of the products in this post are serums, but retinoids come in cream form too. And with creams come more moisturization. I like to use an oil or moisturize before I use a retinol or retinoids, but you can cut down a step with the 
If you have sensitive skin, you can try it without your typical irritation worries thanks to the plant-based ingredients like red microalgae. Redness doesn't have to go hand in hand with anti-aging skincare.
And I think it's amazing that while Ren Bio Retinoid cream is plant-based, it offers the same benefits you look for in a retinol or retinoid product. I'm talking about firming, wrinkle reduction, the works!
Get REN Bio Retinoid Youth Cream on Amazon here. (note this is an Amazon Affiliate link)
The Best Retinoid for Acne Prone Skin
I mentioned earlier that as we age, sometimes acne comes back into our life. Differin Gel is an acne treatment you may have heard about. But did you know that you no longer need a prescription to get it?
AND did you also know that it can help with your skin in other ways like diminishing fine lines and wrinkles? It helps stimulate collagen production to plump up your skin. And since it did once require a prescription, you know that it has impressive efficacy!
I love that you can fight two major skin issues, acne and aging, with one product like Differin Gel. Any time I can cut out a step in multi-step anything I'm a happy girl. I know you fellow busy mamas can relate!
Get Differin Gel on Amazon here. (note this is an Amazon Affiliate link)
The Best Organic Retinoid
I love all the products I recommended here, but I understand if you prefer organic products. Happily there is actually something that you can easily find in drugstores, Whole Foods and the like that works as a natural retinoid, rosehip oil!
It contains trans-retinoic acid, a natural form of Vitamin A, which helps give it its anti-aging power. It's just not quite as strong as the synthetic stuff, but it's still a great alternative to traditional retinoid products.
I love Sukin Naturals Certified Organic Rosehip Oil because it's super soothing and moisturizing. Plus, you can even add it to your go-to moisturizer for an extra dose of hydration and anti-aging action!
Get Sukin Naturals Certified Organic Rosehip Oil on Amazon here. (note this is an Amazon Affiliate link)
The Best Retinoid for Sensitive Skin
At this point I think we've learned that most retinoids come with at least a minor risk of irritation. It goes with the territory. But you start slow and let your skin get used to the product. Those of you with sensitive skin might say that isn't an option for you however.
If your skin is sensitive enough, no amount of building up to a potentially irritating product is going to work. Don't worry. You don't have to totally give up on retinoids. Pacifica has a super sensitive option for you. A petroleum-free retinoid complex is combined with jasmine oil to create a gentler retinoid experience.
I particularly enjoy how delightful the jasmine fragrance is in this retinoid. Not all beauty products smell great, and if they do, the fragrance is usually loaded with chemicals. Pacifica Clean Shot is a refreshing change. And it's so darn effective at tackling fine lines and sun damage too!
Get Pacifica Clean Shot - Granactive Retinoid 5% in Seawater on Amazon here. (note this is an Amazon Affiliate link)
The Best Retinoid for Deep Wrinkles
When you're dealing with deeper wrinkles, you usually have to be patient before you see any reduction in them. A strong retinoid comes to the rescue and Avene has one that works fast!
Not only does RetrinAL soften those furrows, but it tightens your skin and gives you a pretty glorious glow quickly too thanks to Retinaldehyde, Vitamin E and peptides. And it's another retinoid that's not very irritating.
I love that this product is made with Avene Thermal Spring Water. If you haven't heard about it, it's a traveler's best friend. Spritz some on during or right after a plane ride and your dehydrated skin will feel instantly calmed and refreshed! So, you know RetinAL has soothing properties in it!
Get Avene RetrinAL .1 Intensive Cream on Amazon here. (note this is an Amazon Affiliate link)
Best Multi-Purpose Retinoid
I think I made it clear how much I appreciate time-savers like a good dual purpose product. Well, this pick goes beyond that. It contains so many of my favorite skincare ingredients AND it's a retinoid.
Not only does it have the 3% encapsulated retinoid that takes on things like wrinkles, dark spots, blemishes and more, but it also has vitamin c and hyaluronic acid, two of my go-to anti-agers! Hello youthful complexion!
I love how all of the active ingredients in Regenacalm work together to dramatically improve the texture of your skin! You could just use this and a moisturizer and call it a day. No other products needed.
Get Facetheory Regenacalm Serum S1 Pro on Amazon here. (note this is an Amazon Affiliate link)
The Next Best Thing to a Prescription Retinoid
If none of the options I shared already are strong enough for you, it may be time to try a retinoid serum that has a higher strength than most which are typically in the 3 or 5% range.
Sunday Riley A+ High-Dose Retinoid Serum clocks in at an impressive 6.5%. Now it's a higher price point than all of the other products too, but this serum is worth every penny due to its effectiveness. It contains stabilized retinoid blends AND botanical, retinol-alternative extracts for a double punch.
I love how A+ not only powerfully tackles aged and sun exposed skin, but it doesn't leave your skin feeling overly irritated in spite of its potency. And if you are sensitive to gluten, you can rest easy because this high-dose serum is gluten free!
Get Sunday Riley A+ High-Dose Retinoid Serum on Amazon here. (note this is an Amazon Affiliate link)
What do you think? Are you ready to see if retinoids are for you? I can't wait to hear which of these over the counter retinoids is the winner! No matter which one it is, make sure you use sunscreen daily, just like you should with retinol!
Stay tuned for our next Beauty Momtrends MVPs list…
And for More Momtrends MVP's Winners, Follow the Links Below:
Pin It!
Save our must-try beauty tips and follow along for more with our Pinterest beauty board!
Momtrends MVP's is a non-sponsored series. Brands must meet our strict standards to be included. When naming winners we take several factors into account, including expense, convenience, and style.
We make our picks annually based on editors' research. In some instances, we may request and receive samples so that we can more thoroughly assess products. Our opinions are our own, and our goal is to help our community of moms make more informed decisions on everything from baby gear to beauty products to vacation destinations and more. We scour the abundant options and painstakingly hand-pick our favorites, so you don't have to. Our hope is that our most valuable players become your most valued purchases.