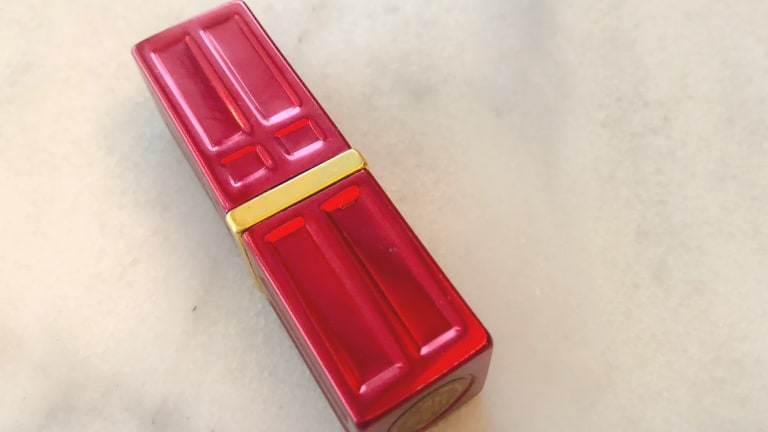 Red Lipstick Makeup Looks to Keep
Is there one makeup look that you just can't quit? For me, it's a classic red lip...AND a not so classic red lip. Let me explain. Red lipstick makeup looks to keep include any that make you feel fabulous. It's as simple as that. When picking a red lipstick makeup look, you're going to want to , of course, pay attention to factors like your complexion, the eye makeup you pair it with etc., but the big takeaway is to stay true to colors that you make you feel great when you wear them!
Red Lipstick Makeup Looks
Now, don't get me wrong. I'm always willing to try out a new red lippy, but there are a couple of old faithful red lipsticks that I always like to have on hand. Elizabeth Arden Red Door Red is forever on my must-have list for instance. And Smashbox Unzipped is pretty killer too. Not only do they work for my fair complexion, but the consistency is just what this girl is looking for. I tend to get dehydrated lips, especially in the cold-weather months, so I can't wear lipstick formulas that are too drying.
That's actually my next tip for wearing red-lipstick makeup looks. Be sure your lips are good and moisturized. And don't forget to exfoliate them. A bit of lip balm and a terrycloth washcloth or toothbrush work wonders! Once your lips are in red-lipstick ready shape you can slick on your old favorites or something new. Like I said, I'll never get over a classic bright red lip, but deeper shades always work in the wintertime too. So, those are the red lipstick makeup looks to keep in my humble opinion. Have a glamorous classic red and a darker vampy shade ready to  in your makeup bag.
And make sure you don't go crazy with the eye makeup. A neutral sandy shade will look great with your classic red lips, while a grey tone might be better with your darker colors. The key is to keep it simple. You don't want to rock a dramatic smoky eye with bold lip looks. Let one shine, while the other complements it. In this case, we're talking about red lips, so they're your statement makers!
How to Wear Red Lipstick Tips
Now once you have your go-to red lipsticks, you're going to want a fool-proof application! I love the simple perfect red lip application steps that Take Time for Style shared like using a lip brush, versus applying directly from the tube, for a more precise application. Also, adding a bit of foundation to your lips first to promote staying power and prevent bleeding is such a helpful little nugget too. Because while I always think there will be a place for red lips, messy red lips never look good unless they're part of a creepy vampire Halloween costume. Bwah!
Shop the post: classic red lipstick / dark red lipstick
More Beauty Tips
So, there you have it. Hopefully you're walking away inspired to bust out that red lippy that's been neglected. And now that you've seen the red lipstick makeup looks to keep this season, check out how to clean up your beauty routine for the new year too!
We were not paid for this post. It does contain affiliate links.