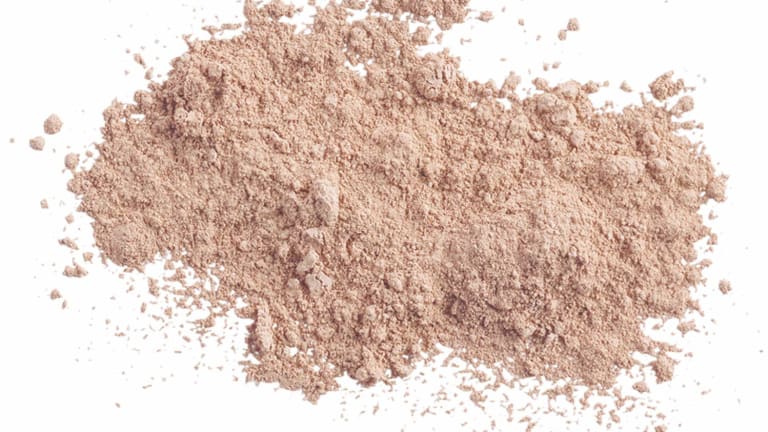 Momtrends MVP'S: The Best Sunscreen for All Skin Types
Different skin types need different sunscreen and their are plenty of sunscreen options here for all skin types. We have powder sunscreens, mineral sunscreens and more...
Sun protection is always top priority for us here at Momtrends and that is why the best sunscreen for all skin types edition is our latest beauty focused Momtrends MVP'S roundup! We write about sunscreen frequently here because it is that important to us!
I'm very fair skinned myself and I passed that along to my kiddos, so while we love getting out and enjoying the beautiful weather our state has to offer, I always make sure our skin is properly protected. Plus, I have family members who've had skin cancer. So, we apply sunscreen every single day without fail.
Once you've seen first hand how scary skin cancer is, you definitely realize that catching some rays isn't worth the risk involved with serious sun tanning! I know that fall is nearly here, but sunscreen is something you should think about ALL year long!
Why It's Important to Wear Sunscreen
Board certified Dermatologist Dr. Janet Prystowsky has 25 years of experience and was kind enough to share her thoughts on the importance of sunscreen with us:
Sunscreens help to prevent skin cancer but also prevent sun damage that leads to wrinkles, brown blotches, and premature unsightly skin aging called photo-aging.
The best sunscreens to use are labeled broad spectrum which means they will protect against the UVB rays that cause sun burning and the UVA rays which penetrates more deeply and causes photo-aging. Both UVB and UVA increase skin cancer risk. (UVA is in tanning salon lights and is not safe.)
Sunscreen should also be water resistant preferably for 80 minutes or longer. Use a sunscreen with an SPF of at least 30 for mild sun exposure. Choose an SPF of 50 or higher for intense Caribbean sun or prolonged USA summer exposure at the beach, golf course or tennis court.
A higher SPF will help safeguard against errors in uneven application, failure to reapply often enough, sweating or swimming diminishing amount on the skin, or inadvertent rubbing of the product off the skin as with a towel or the brim of a hat.
Mineral blocks include zinc oxide and titanium oxide and naturally are broad spectrum. Mineral blocks are not absorbed into the body so they are safest to use; they are also not allergenic. While they may cast a whitish hue to the skin after application, a quick dusting with a bronzer powder will take that away and you will look terrific. Some mineral blocks have a make-up color added also.
For children over 6 months old, follow the labelling recommendations on the sunscreen container. For babies under 6 months old, keep them in the shade; their skin is too porous for sunscreen.
What Should You Look for in Sunscreen?
And along that same vein, George Grey of Vernal Skincare had this to say..."The three main types of rays that damage our skin are UVA, UVB, and infrared rays, all of which have the ability to penetrate skin and cause damage to cells and DNA. To adequately shield skin from the sun, sunscreen needs to be part of your daily routine.
The most important thing to look for on a label is the term "broad spectrum". This indicates full coverage from the entire spectrum of UVA and UVB radiation, whereas SPF only measures the length of time one is protected from the UVB rays responsible for sunburn."
So, now that we're all on the same page about why we need to wear sunscreen regularly, let's talk about some fabulous sun care products...From sunscreen to after sun products and even natural skin care, I've rounded up a slew of goodies to help you with your sun care needs...Don't neglect any part of you that's exposed to the sun? Remember, even your lips need sun protection! And if you need some help selecting the right sunscreen for you, EWG has a great guide!
Now I know we all have different skin types and what works for me might not necessarily work fo you. And that is why I have included sunscreen for all skin types! So, whether you have sensitive skin, dry skin or even combo skin, you're covered...On that note, let's talk about the best sunscreen for all skin types!
The Best Powder Sunscreen
I am going to start with powder sunscreen because I can't get enough of it right now. And I may just share more than one... 
If you don't want like the feel of traditional sunscreen, especially in the warm weather months because you want something super lightweight for your face, powder sunscreen is for you!
One of my favorite powder sunscreens is Eminence Sun Defense Minerals because it's water-resistant, hello summer and early fall sweating haha, and the formula is non-clogging.
I also love that I can keep a container of Sun Defense Minerals in my purse for quick sun protection touch-ups to my face when I'm out and about! Chalk it up as another must-have in the mineral sunscreen department!
Eminence No. 0 Translucent Sun Defense Minerals
The Best Makeup Setting Powder Sunscreen
When it's warm out or even when your body heats up, makeup has a way of disappearing unless you set it. That's why I use a makeup setting spray all year long, even when it's cold outside but everywhere you go has the heat turned way up.
Considering how much I adore makeup setting products, I can't believe it took me so long to try a makeup setting powder sunscreen!
Tarte's Set & Protect Mineral Sunscreen Powder not only sets your makeup, but it gives you safe sun protection too. I couldn't be any more in love!
Tarte Cosmetics Set & Protect Mineral Sunscreen Powder
The Best Powder Sunscreen for Kids
Did you know they make powder sunscreen for kids?! I know I am not the only mom with kids who loathe sunscreen application time.
This fluffy soft brush makes the process so much easier and faster I might add. No more wiggle kiddos!
The feature I love the most about BOB Brush On Mineral Powder Sunscreen for kids is that as they sweat, get wet etc. it won't run in their eyes!
Brush on Block Mineral Sunscreen for Kids
The Best Facial Sunscreen
You may know Bali Body for their cult favorite Face Tan Water. Well, they recently came out with a facial sunscreen that I think is going to be just as popular.
The Bali Body Hydrating Face Sunscreen SPF50 has a very lightweight consistency that goes on seamlessly. It's perfect to add to your daily skincare routine under your makeup as it has a nice matte fish!
I also love that the Hydrating Face Sunscreen not only absorbs fast, but feels very moisturizing too for you fellow dry skinned friends! You don't always get both with sunscreen.
Bali Body Hydrating Face Sunscreen SPF50
The Best Sunscreen for Acne-Prone Skin
This next sunscreen is great for people with acne-prone skin to use on their face as it's oil-free and formulated for sensitive skin too!
It's calming which is so important when dealing with skin that's prone to breakouts and redness. Am I right?
And I love that EltaMD UV Clear Broad-Spectrum SPF 46 contains some of my favorite skincare ingredients like hyaluronic acid for hydration, lactic acid for discoloration and even niacinamide to help build your skin's barrier.
EltaMD UV Clear Broad-Spectrum SPF 46
The Best Mineral Sunscreen
We know we should wear sunscreen every day, but we don't necessarily want to deal with some of the cons that come with certain sunscreens like the dreaded white cast that seems to stick around forever no matter how much you rub that sunscreen in!
And while there are SO many pros to mineral sunscreen like the absence of chemical ingredients, but they tend to leave behind that white hue I spoke of. Well, some of them do. Roe SPF 30 Mineral Sunscreen has eliminated that worry for you!
But even better, the formula in Roe SPF 30 Mineral Sunscreen is non-greasy, moisturizing and reef-safe. And it works great for the whole family, even your kiddos' sensitive skin, which is always a plus!
The Best Tinted Sunscreen
And I have yet another mineral sunscreen for you. This one makes the list because it's tinted AND non-toxic! Double score! Toxin-free for us and safe for our oceans is such an awesome combo.
I rarely wear makeup unless I'm going to be photographed. I'm a tinted moisturizer girl, so naturally I need a tinted sunscreen I can turn to. Waxhead gets big points from me!
I love not having to wear too many products when I want a little coverage. My redness comes out when I overdo it with the products and Waxhead Tinted Facial Sunscreen saves me from myself, bwah!
Waxhead Tinted Facial Sunscreen
The Best Sunscreen Spray
We all love sunscreen spray for the convenience factor. Am I right? It's so much easier to spray our body than spend way more time rubbing in sunscreen. That being said, we don't want breathe in chemicals do we?
Enter another of my go-to mineral sunscreens, ThinkSports SPF 50 AllSheer Mineral Sunscreen Spray which is a non-aerosol spray. It's technically for kids, but I use it too!
I think what I love most about this ThinkSports sunscreen spray is how sheer it goes on and how quickly it absorbs even thought it has zinc oxide in it!
ThinkSports SPF 50 AllSheer Mineral Sunscreen Spray
The Best Organic Sunscreen
And we end with an organic sunscreen with a reputation that speaks for itself. Badger has long been an authority in the natural and organic skincare space with very good reason.
This particular product, the Sport Mineral Sunscreen Tin, comes complete with a formula that is reef friendly, are you sensing a theme, clean and organic ingredients, and sustainable packaging to boot!
I love that you can get 80 minutes of very active sun care in an organic sunscreen! Beach volleyball here we come!
Badger Sport Mineral Sunscreen Tin
The Best Overall Sunscreen
Let's end with one of my long-time sunscreen loves. It's a powerhouse product that has been in my sunscreen collection for years and it's not going anyway.
Supergoop! PLAY Everyday Lotion SPF 50 is my pick for my favorite sunscreen overall because it works equally as well on the face and body without irritating the face and works fo most skin types.
Not only that, but I love how well Supergoop! PLAY absorbs into the skin, is water and sweat resistant, and comes in multiple sizes. There is even a giant 18 oz. option. If you wear sunscreen every single day as we all should, this size comes in very handy!
I use this one on my kids all the time too. They actually have a Supergoop! X Minions PLAY Everyday Lotion SPF 50 version available right now if your kids need some sunscreen inspiration, haha!
Supergoop! PLAY Everyday Lotion SPF 50 
And there you have it...I will never get tired of testing and recommending my favorite sunscreens! Hopefully you found one on this list of the best sunscreen for all skin types that you can't wait to try! I just know a powder sunscreen, mineral sunscreen or even a spray would make your skin very happy. Haha!
Stay tuned for our next Beauty Momtrends MVP's list…And like I mentioned, sunscreen is a popular topic over here, so you might want to check out our take on the best sunscreens for your family too!
And for Even More Momtrends MVP's Winners, Follow the Links Below:
Pin It!
Don't forget to save our favorite beauty tips and follow along for more with our Pinterest beauty board!
How We Pick Our Winners
Momtrends MVP's is a non-sponsored series. Brands must meet our strict standards to be included. When naming winners we take several factors into account, including expense, convenience, and style.
We make our picks annually based on editors' research. In some instances, we may request and receive samples so that we can more thoroughly assess products. Our opinions are our own, and our goal is to help our community of moms make more informed decisions on everything from baby gear to beauty products to vacation destinations and more. We scour the abundant options and painstakingly hand-pick our favorites, so you don't have to. Our hope is that our most valuable players become your most valued purchases.