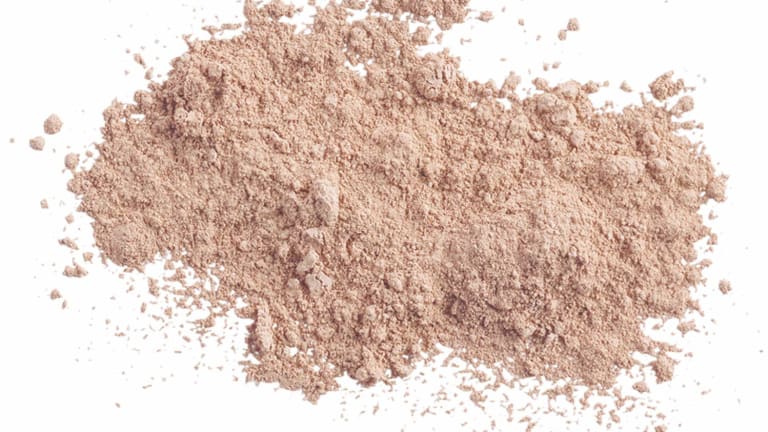 3 Powder Sunscreens to Make Applying Easy
Powdered mineral sunscreens are simple and fast to apply and don't mess up my makeup. Here are three to try.
Wondering how to keep your skin protected without getting that greasy sunscreen glow? Yep, so are we. That's why we were intrigued by powder sunscreens we started testing them and found three powder sunscreens to make applying easy.
Related: Beat the heat beauty product roundup
3 Powder Sunscreens to Make Applying Easy
We've all heard the rules – apply sunscreen each and every day and reapply every two hours. But how many of us actually do reapply throughout the day? I am pretty good about putting on sunscreen every day in the morning and even using a foundation with sunscreen as an added safety measure. But I admit that my struggle was that once I had a face of makeup on, I didn't want to re-slather my face with sunscreen. Then I met powdered mineral sunscreen, and now reapplying sunscreen throughout the day is simple, fast, and, of course, doesn't mess up my makeup. Here are three to try.

Colorescience Sunforgettable
In addition to being easy to apply, I also love that these mineral powder sunscreens are compact so they are easy to keep in your purse or car and that they help to reduce any summer shine that may pop up throughout the day. Let's start with my favorite....
First up, my personal favorite and the one that has helped me truly build a sunscreen re-application habit. Colorescience says that their Sunforgettable delivers both "protection and perfection" since it provides SPF 50 in four different tints to choose from – fair, medium, tan and deep. The sunscreen is formulated with zinc oxide and titanium dioxide for sun protection and red algae which help protect the skin against environmental stresses. I love that this mineral powder is water-resistant, easy to apply, and provides just a hint of color to even out my skin tone and help battle summer shine without any chalkiness. I keep it in my purse for quick touch-ups throughout the summer day.
Get Colorescience Sunforgettable® Loose Mineral Sunscreen Brush Broad Spectrum SPF 50
Peter Thomas Roth Instant Mineral SPF 45
This mineral powder sunscreen by Peter Thomas Roth was the first one I tried. It's talc-free and provides a transparent matte finish over your bare face or makeup. It's cheaper than Colorescience one, but doesn't provide the tint. Still, it works effectively and is a good choice if you're not so sure about mineral powder sunscreens but want to give them a try. Get Peter Thomas Roth Instant Mineral SPF 45 here.
Supergoop! Invincible Setting Powder SPF 45
I'm a fan of Supergoop's large pump sunscreens for making daily application easier and top-of-mind with kids, but I'm keeping their Invicinble Setting Powder sunscreen just for me. The translucent powder covers your skin with SPF 45 while helping to set your make up and reduce shine. Supergoop's version also includes ceramides to help smooth the skin texture and best of all, is refillable to cut down on waste. Refills are just $14. Get Supergoop! Invincible Setting Powder SPF 45 here.
Plus a Summer Skin Bonus
While this isn't a mineral powder sunscreen, my latest trip to Sephora had me eyeing Kate Somerville UncompliKated SPF 50 Soft Focus Makeup Setting Spray. This is a combination sunscreen and finishing spray that gives UVA and UVB protection in a fine-mist aerosol spray. Just like the mineral powders, it can be applied directly on top of your makeup and dries quickly to set makeup, reduce shine, and provide a matte finish. 
In addition to the sun protection, the spray also contains hyaluronic acid which adds lightweight hydration to the skin and light-diffusing silicone powder to soften the appearance of lines and wrinkles. While I'm tempted to try it, the bottle is definitely bigger than the mineral powders, so it's harder to stash in my purse and, also, since it's a spray, a bit more awkward to whip out at after-school school pick-up or the soccer game.
MORE SUMMER BEAUTY FEATURES FROM MOMTRENDS
PIN IT!
Use Pinterest to save your favorite beauty finds. Be sure to follow our Beauty board here.
Momtrends was not paid for this post. Affiliate links included.