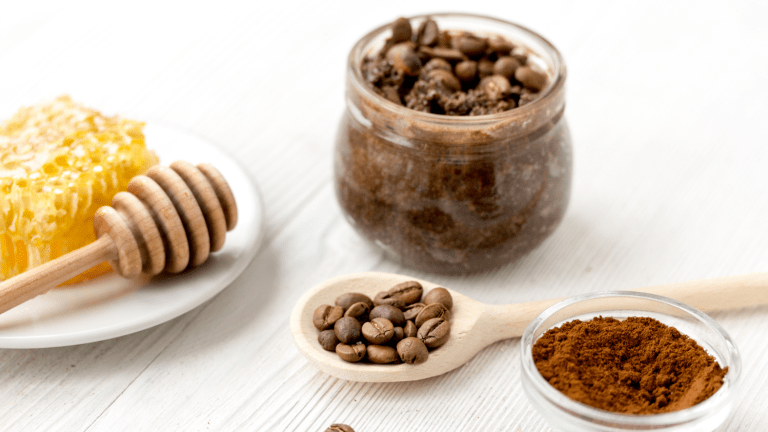 Our Favorite Beauty DIYs
Three of our favorite DIYs beauty treatments to whip up in your kitchen.
I'm a full blown product junkie. I just love testing out product after product and finding new favorites to add to my beauty arsenal. I fully admit I have a problem. Haha! I'm all about doing as much research as I can on the latest beauty trends so I can bring my thoughts on them to you.
Related: DIY sweet potato beauty treatments
That being said, as much as I enjoy my product collection, I'm also kind of DIY beauty nut. It amazes me how a few simple ingredients, I can whip together a fully functioning beauty treatment. So, I thought it would be fun to round up some of my favorite beauty DIYs from our archives...
DIY Raspberry Lip Scrub
First up is my DIY Raspberry Lip Scrub: Do not attempt to rock a bold lip color until your pout is in great shape. Exfoliating with a natural scrub like this will slough off the dead skin, leaving perfectly smooth lips. Did I mention you only need three common ingredients? I bet you have them in your fridge and pantry right now! Just sayin'.
DIY Lemon Avocado Hair Mask
Next we have my DIY Lemon Avocado Hair Mask: My hair tends to be on the dry side, so applying a hair mask every now and again helps combat that dryness. And this DIY hair mask is super moisturizing. Never fear if you hair is oily...that's what the lemon is for! Don't take my word for it. Head over to the post and get the skinny on how these ingredients work together to give you a great head of hair!
DIY Honey Body Scrub
And finally, let's talk about my DIY Honey Body Scrub: Just like with your lips, the last thing you want is dry skin ruining our skin baring summer looks! Exfoliating your body regularly is key. You won't believe how soft your skin after using this DIY body scrub. I like to whip up a batch, keep it in the fridge and then use it throughout the week. It's super gentle, so I don't have to worry about my sensitive skin getting irritated.
What are some of your favorite beauty DIYs lovelies? Do you love experimenting with them as much as I do? If you haven't tried your had at DIY beauty yet, I urge you to start with these simple recipes. They couldn't be any easier to whip together. I promise!
MORE DIY BEAUTY IDEAS
PIN IT!
Save your favorite baby gear and ideas on Pinterest and follow along with our Beauty board here!
This is not a sponsored post.