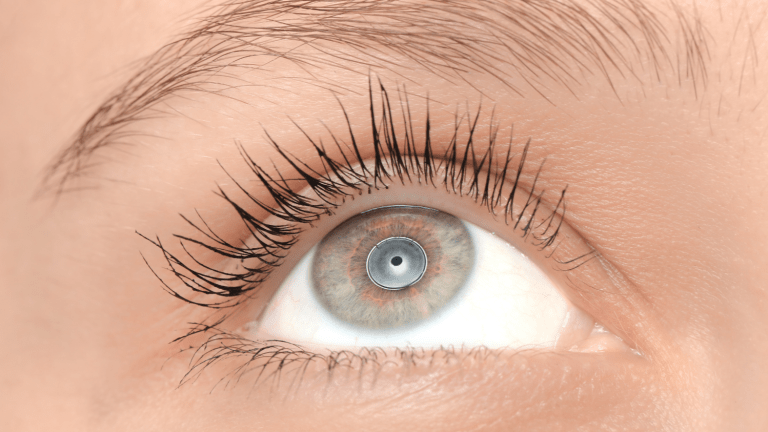 Momtrends MVP'S: The Best Brow Fillers
Get ready for fuller looking brows thanks to some of our favorite eyebrow makeup and products!
If you've been on TikTok at all in the past couple of years, you know that full brows are where it's at. Sure, the 90s are back, but thankfully, the kids left that decade's overplucked brows trend good and buried.
Now even if you don't have the naturally full brows you once did, there are plenty of tips and tricks to give your brows a fuller appearance! 
Once upon a time, in fact, I actually had to wax off half my brows they were so full. That is definitely not the case these days. Bwah! But I'm not stressing and after you read today's Momtrends MVP'S beauty edition you will understand why.
Sure, those youthful brows of ours are a thing of the past, but that's ok. They may never be what they once were, but they can still look pretty darn good my friends! 
Why You Need A Brow Filler
There are plenty of products on the market geared toward helping you achieve lush brows, but they aren't miracle makers. Even if you're able to get back some growth with a serum, you're still probably going to need to fill in those brows a bit.
And that brings me to my favorite trick of all, and today's Momtrends MVP's topic of choice, the best way to fill in eyebrows. There is a slew of different kinds to choose from. So, whether a pencil, gel, or powder is your poison, you have lots of brow filler options...
The Best Way to Fill in Eyebrows
Best Volumizing Eyebrow Gel
If you're anything like me, you wouldn't mind a little volume in your brows just like you don't mind a little volume in your hair. This gel not only gives you natural-looking color as a filler, but it makes your brows appear lusher too thanks to the fibers!
I love how you can really build your brow color with this fiber gel. You don't have to worry about overdoing it with your first stroke. You can really customize your look!
Benefit Gimme Brow + Volumizing Eyebrow Gel
Best Eyebrow Powder
As you go through this list of top brow product picks, you will probably notice that several of them are fiber-based. That is because they look like real hair and stick to your brows in a lasting way. This Wunderbrow powder is no exception! I love how long-lasting it is. You get 24-hour brows!
And it comes with an applicator brush and a spoolie so you can decide how intense you want your brow game to be!
Wunderbrow Fiber Filler (note: this is an Amazon Affiliate link)
Best Cake Eyebrow Powder
If you like a more groomed look, a cake powder palette like this NYX number might be the way to go. Not only does it come with a couple different shades that you can custom blend for yourself, but it comes with wax too.
This is such a great product for photos or even stage performances. I'm a dance mom and love how I can easily shape a strong brow that doesn't disappear under the lights!
Best Waterproof Eyebrow Gel
I don't wear much makeup when I'm taking a fitness class. In fact, I barely wear any, but I do like to fill in my brows. It's my one don't miss step to looking pulled together. That being said, what is the point of putting on any makeup product before you sweat if it isn't waterproof? 
Enter this It Cosmetics game changer. If you need a ton of filling in, this probably isn't the everyday product for you. They suggest first starting with their eyebrow pencil. But if you have a decent amount of hair and just need a soft touch-up this is perfect. I love how I can wear it to a spinning class and not worry about it sweating off!
Best Eyebrow Pencil
Speaking of eyebrow pencils, It Cosmetics excels here too! You run the risk of a harsh look with some eyebrow pencils, but not this one. I love that all it takes to achieve natural-looking filled-in brows are a few upward strokes! 
And it's very versatile too. Even if you want a stronger look than your everyday soft brow, you can achieve it with this pencil too! You just press a little harder! Easy peasy!
Brow Power Micro Eyebrow Pencil
Best Eyebrow Gel to Cover Gray
I'm not sure why it never occurred to me that I might get gray in my brows considering I've had it in my hair since my twenties, but a friend who found her first recently told me about it and I immediately started researching brow products that are great at covering grays!
And I am happy to say that I found a winner. I love how this Tarte brow gel tackles that pesky gray hair right at the root. And in a pinch, you can use it on your actual roots too. Double score!
Busy Gal BROWS Tinted Brow Gel
More Tips for Fuller Brows
And once you find your brow filler of choice you can wrangle wayward hairs with eyebrow gel..I will never, I repeat, never wax my eyebrows again as I am hanging on to every single hair left in those brows, so I tame them with a clear eyebrow gel when necessary. 
Best Clear Eyebrow Gel
Anastasia Beverly Hills already landed on my best brow fillers list because they KNOW brows. Their clear brow gel further proves that! You don't need it if you're already using a tinted gel, but if you go the pencil or powder route, this product is the perfect finishing touch!
I know it's not technically a brow filler, but I thought I would tack on a couple of products to help take your brows to the next level. I love how I can brush up my brows and keep the look in place with this gel!
Anastasia Beverly Hills Clear Brow Gel
Best Eyebrow Serum
And I know I mentioned using a serum earlier as not the only trick you should try, but it's definitely one worth adding to your arsenal. You don't have to take skimpy brows lying down. Try out a product specifically formulated to help you grow your brows.
Some growth serums can be irritating, but I love how gentle the RapidBrow formula is! And it's totally conditioning too. So, your brows are softer and easier to work with. 
Those sparse hairs of yours should expect some brand new hair friends! Just saying'. Plus, it's under $50 which is a great price point considering some of it's competitors are more than double!
Rapidbrow Eyebrow Enhancing Serum 
I do believe youthful, fuller eyebrows are within your grasp now! Remember, filled-in brows, oversized sunnies, and a strong lipstick can do wonders...
More Beauty Finds from Momtrends
As always stay tuned for our next Beauty Momtrends MVPs list...For Even More Momtrends MVP's Winners, Follow the Links Below:
Pin It!
Save your favorite beauty tips on Pinterest and don't forget to follow along with our Beauty board!
How We Pick Momtrends MVP's
Momtrends MVP's is a non-sponsored series. Brands must meet our strict standards to be included. When naming winners we take several factors into account, including expense, convenience, and style.
We make our picks annually based on editors' research. In some instances, we may request and receive samples so that we can more thoroughly assess products. Our opinions are our own, and our goal is to help our community of moms make more informed decisions on everything from baby gear to beauty products to vacation destinations and more. We scour the abundant options and painstakingly hand-pick our favorites, so you don't have to. Our hope is that our most valuable players become your most valued purchases.