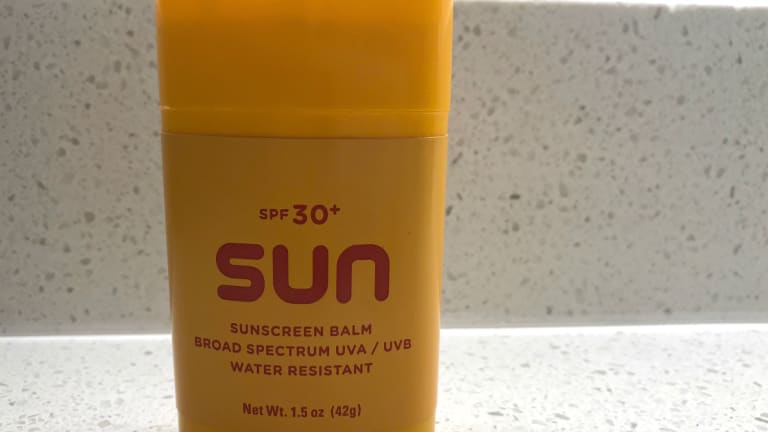 My Number One Travel Beauty Must Have
Can you guess what my number one travel beauty must have is? I'll give you a hint...It's not makeup. It does protect the skin I apply my makeup to however. It's sunscreen of course (but not just any old sunscreen, more on that later)! No matter what time of year I'm traveling, you'll always find sunscreen in my bag, but it's especially important this time of year. This summer has been a real scorcher all over the country. Many states are seeing record highs. So, if you have a trip on the books, it's most likely going to be HOT! That means the sun will be out in full force and you need to shield your precious skin from it.
I obviously pack a hat, oversized sunnies and a coverup that, well, covers up my skin for those sunny poolside times, but it's not like I live under an umbrella my whole vacation. I want to get out there and experience all my destination has to offer! So, I need a solid sunscreen that I can depend on. I do have a few go-tos that I live for in my everyday life. That being said, I happen to be one of those unlucky people who always has something explode in her suitcase. So, I'm not keen on packing too many tubes and bottles of things. And that is why my number one travel beauty must have is so glorious. It's a sunscreen STICK! And not just the baby one that you use for your face.

BodyGlide Sun Sunscreen Balm comes in a deodorant sized stick that's large enough to slick all over your whole body. But its also small enough to fit nicely in your weekender, beach bag or your even a purse. Say goodbye to exploding toiletries! Haha! Now, the next time you travel you can open up your bag, throw on that swimsuit and head out without having to clean up a sticky mess! Just lube up and hit the road. You know that's what this girl will be doing! And did I mention that it helps prevent chafing? So, you can go ahead and be as active as you want to be. Score! Who else is ready for some more summer fun?!
Now that you know what my number one travel beauty must have is, check out how to protect your skin from gel manicures for more beauty tips and tricks!
We were not paid for this post. We did receive a sample.