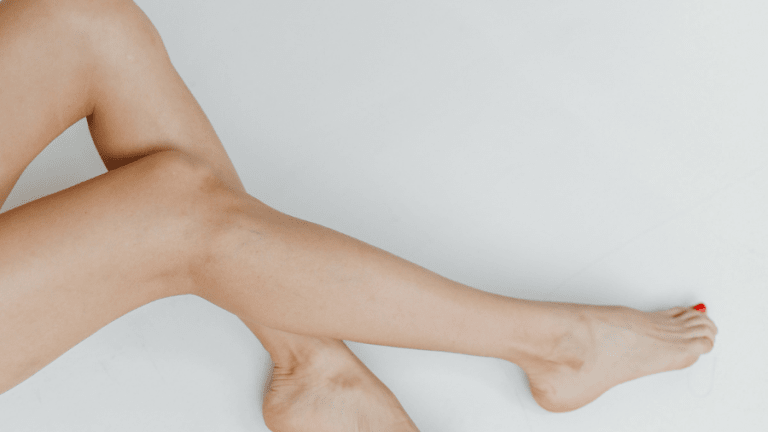 Get Nood: Smooth by Summer
Say goodbye to unwanted hair with an at-home IPL hair removal device that will have you smooth in weeks.
I used to feel like I had to shave Every. Single. Day. Sometimes twice a day if I wanted to feel super smooth for an afternoon beach session or date night. I swear that sometimes right after I shaved, if I got the shivers, I could feel those freshly shorn hair pop a new ⅛ inch out again.
I'm not excessively hairy, but the hair I have is dark, coarse and very obvious against my light skin.
And then I got Nood.
Get the Nood Flasher on Amazon here. (note: this is an Amazon Affiliate link)
Nood is a IPL at-home hair removal device and it's the reason I now shave once a week - if that - just to catch any strays I haven't zapped yet.
Tired of shaving? Done wasting money on waxing? Here's why you'll want to get Nood too and be smooth by summertime.
4 Reasons to Get Nood
It Works!
Let's start with the most important point. Nood works. I used The Flasher once a week for a month and noticed a significant difference. After two months, I stopped using it regularly since I had seen such a reduction in hair growth. Their website recommends twice a week for the first two months, but it was easiest for me to fit it in every weekend and still saw results with once a week use.
Wide Treatment Window
I've tried other IPL hair removal devices in the past and one of my gripes was how small the treatment window was - often the size of a dime! The generous treatment window on the Nood means it takes me less time to complete a treatment and makes it easy to use the Nood anywhere you have unwanted hair.
Plug & Play
Because your Nood doesn't need to charge, you can open the box, plug it in and start zapping. While a cordless device might seem more advantageous, I've found the opposite: the cordless versions I've tried in the past a) have to charge before you can use them, b) get slower and slower as they run out of charge and worst of all c) often run out of charge before I've finished my treatment session! Half a leg done? No thank you.
Treatment Activation
Previous devices I've tried only flash when the treatment window is flush against the skin. This is great until you try to zap the hairs on your knee, toes or any other less-than-flat area. Once the Nood is on, you can treat ALL your rounded, angled or hard to reach places.
Nood is SO easy to use. Plug in, turn on and start zapping. With multiple treatment levels, I can adjust to find the perfect level for each location. The wide window means I don't need to have an eagle-eye on the exact row of hairs I'm working on. I usually read a magazine or scroll my phone while doing a treatment! Finally, Nood keeps working until I'M done. And of course, best of all, it WORKS.
Where to Get Nood
Right now Nood's The Flasher is 30% off and costs just $167. And with a 90-day money back guarantee, you literally have nothing to lose. Well, except for those unwanted hairs.
Get the Nood Flasher on Amazon here. (note: this is an Amazon Affiliate link)
MORE BEAUTY TRENDS FROM MOMTRENDS
PIN IT!
Use Pinterest to save your favorite beauty finds. Be sure to follow our Beauty board here.
This is not a sponsored post. All opinions are our own. Thanks to Nood for sending a sample.