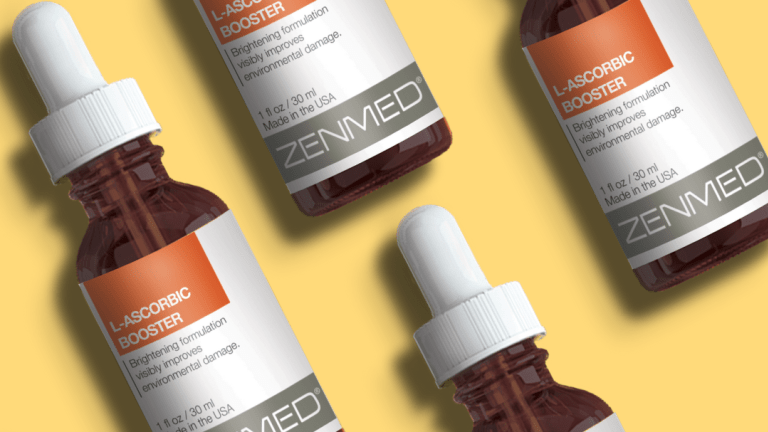 Publish date:
New Anti-Aging Skincare Must Haves
We shared some of our favorite new picks for younger looking skin. Check out these fabulous anti-aging skincare products!
We shared some of our favorite new picks for younger looking skin. Check out these fabulous anti-aging skincare products!
Some people knit for a hobby. I try out anti-aging products. Bwah! I'm only kind of kidding. I test anti-aging skincare like it's my job. Ok, it sort of IS my job. Haha! But seriously, even if it wasn't up to me to bring you the latest and greatest in anti-aging skincare must haves, I would still be turning to new products on the regular because I'm that much of a beauty junkie. 
Related Tips for Organizing your Makeup
Top Anti-Aging Skincare Picks
Hey, I'm in my thirties and aim to stay looking like I am for a while. Anti-aging products play a big role in that mission. In fact, I recently came across some new products that you just might want to add to your own anti-aging skincare routine too!
Anti-Aging Skincare Booster
Also in the serum land is the ZENMED L-Ascorbic Booster. This Vitamin C packed product can help you fight dark spots and plump up your skin making it look younger and firmer. And we can't forget the smoother, improved texture. Much like hyaluronic acid, vitamin c is one of my favorite anti-aging ingredients!
Anti-Aging Skincare Mask
Now even if you're using the proper anti-aging products, if your skin isn't in great shape, it isn't going to look as glowing as youthful as it could. If you have a lot of redness in your skin, for example, you might want to try a product that will specifically treat that. Often times, those of us with sensitive skin deal with redness and ZENMED's Anti-Redness Mask will help calm down that inflammation.

5 Pretty Ways To Organize Your Jewelry
I admit - I'm guilt. Despite my best efforts, my "jewelry drawer" has become a tangled mess of necklaces, bracelets and earrings. This cluttered collection not only makes it hard to see what I have, but difficult to untangle the pieces I do want to wear! This summer, I'm ...read more
This Year's Coolest Jumbo Pool Floats
Pool season is almost here! I can't wait to relax, read a book, and sip a cocktail while lazily drifting in an oversized float. (Just kidding, I have two toddlers--but a swim mama can dream, right?). If you've got a staycation planned, check out this year's coolest jumbo pool ...read more
Crystal Clear and Pristine: Pool-Cleaning Tips
Tropical Storm Isaiah gave us quite the midsummer surprise here in the suburbs of New York City. We just got our power back on after a whole week of darkness! With trees down, debris everywhere, and lots of uncertainty, one thing we forgot to check on: our above ground Intex ...read more
Anti-Aging Skincare Moisturizer
And the most important anti-aging product of all is a moisturizer with sunscreen. Not only does the Skin Protecting Lotion with SPF 30 have SPF, but it's calming so it will help tackle any redness issues too. That and the Ant-Redness Mask are quite the dream team. And can we talk about how it dries with a matte finish? Say goodbye to shininess!
Get the moisturizing lotion here.
WANT MORE BEAUTY MVP'S FROM MOMTRENDS?
PIN IT!
Use Pinterest to save your favorite beauty finds. Be sure to follow our Beauty board here.
We were not paid for this post. We did receive samples.
For even more Momtrends, follow us on Facebook, Twitter,followPinterest,and Instagram.