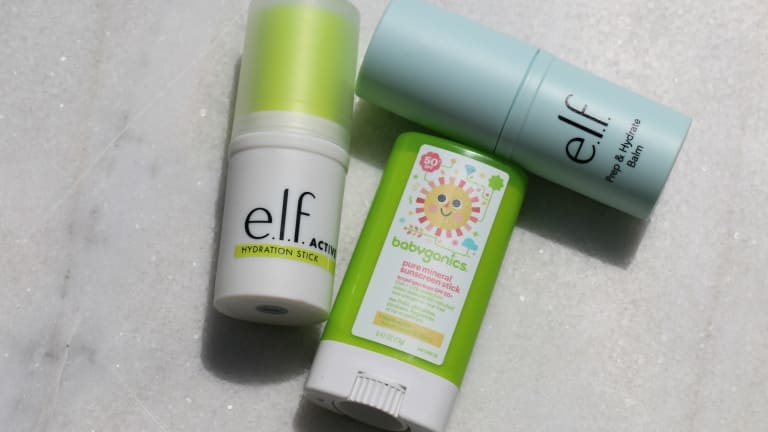 3 Must-Try Beauty Sticks
Take Your Best Beauty Tricks on the Go With Oh-So Convenient Beauty Sticks...
Do you use beauty sticks? Well, if you're asking me what a beauty stick is, get ready. You're going to want to test out the must try beauty sticks I'm sharing today STAT. But first, I want you to do something for me. Raise you're hand if you're forever on the go. I'm guessing most of us mamas fall into that camp. And you're probably short on time too right? Obviously. Well, just because your schedule is jam packed doesn't mean you have to neglect yourself. Yes, your family needs you, but YOU need you too. Take care of yourself and you'll be so much happier when you tend to everyone else's needs! And that means doing things like taking care of your skin...
Must Try Beauty Sticks
So, today's beauty sticks commentary is all focused on skin care. Sure, they make makeup type beauty sticks (that I love too by the way), but before I share my go-to makeup beauty sticks, I want to first focus on your skin. You see we're coming off very dry winter and early spring seasons and our skin is dehydrated. Makeup doesn't look its best on dry, dull skin. Now is the time to get your skin good and moisturized so you can step out in the summer months with great looking skin!
e.l.f. Prep & Hydrate Balm...This beauty stick is perfect for priming on the go. Haha! Seriously, you can apply it and rub it in before you throw on your tinted moisturizer, for instance, or you can use it to hydrate dry areas like your hands or elbows. It really couldn't be easier to apply, as is the case with all beauty sticks.
e.l.f. Active Hydration Stick...Ok, so this beauty stick is similar to the Hydrate Balm in that it's moisturizing, but it also delivers a cooling sensation. Plus, it's sweat resistant. The temps are really starting to creep up in my neck of the woods, so slicking on some moisture that I won't just sweat off is clutch!
Babyganics Pure Mineral Sunscreen Stick...Wear sunscreen daily is always my number one beauty tip. But who wants to lug around a normal sized bottle of sunscreen for everyday running around? That's why this tiny little beauty stick is my go-to. I can throw it in my makeup pouch and reapply when necessary without worrying about it leaking in my bag! And, bonus, I can use it on my kids too!
Now that you've seen what I consider must try beauty sticks, check out our take on the best spring lipstick! 
We were not paid for this post. It does contain affiliate links.