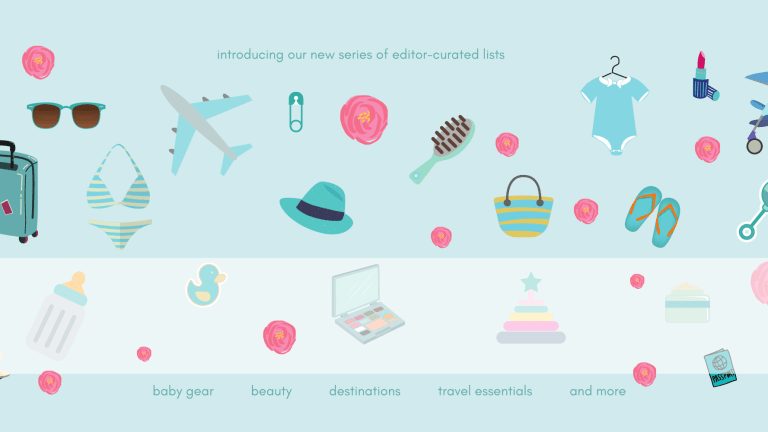 Momtrends MVP's: Best Daytime Moisturizers
A daytime moisturizer will definitely always be on my skincare must-haves list check out our top picks.
What is the most important product in your skincare regimen? I know it may be hard to nail your go-to products down to one main pick, but daytime moisturizer will definitely always be on my skincare must-haves list! So, that just may be my top choice. And that is exactly why I have a slew of what I consider the best daytime moisturizers for you in this Momtrends MVP's edition.
Our Picks for Best Daytime Moisturizers
You may recall that our last beauty Momtrends MVP's list was for serums and facial oils, so it seems fitting to concentrate on the next natural skincare step. For me, it is the step that always follows my sunscreen and serum applications in the morning. Of course, if you prefer a low maintenance skincare routine, you could skip those steps and just pick up a multi-purpose moisturizer that does it all, but I digress...
Don't worry. If you enjoy a more comprehensive skin are routine, I have a daytime moisturizer for you, too. Many of us share skin issues, but I may be more concerned about anti-aging ingredients or extra hydration, while you may prefer a lighter weight moisturizer. Here at Momtrends, we want to serve as much of our audience as we possibly can, so I tried to create a truly comprehensive daytime moisturizers' list that tackles a variety of skin concerns.
Why You Need a Moisturizer
With winter coming up, now is a great time to switch up your skin care products for heavier formulas. Most of us need to tweak things at least a little bit with each changing season. And moisturizer is the first thing I change when the weather cools down. Less humidity, means less moisture. You can take that to the bank!
Extra hydration is rarely a bad idea in the cold weather months, but you know your skin best. If it produces a lot of oil, perhaps you want to avoid the heavier creams I gravitate to and stick with lighter weight options. Either way, you are sure to find a daytime moisturizer here that fits your current needs.
And, as always, my beauty MVP's include both drugstore and luxury skincare products, so you can shop according to your budget. I don't want you to blow all your holiday funds on one super spendy jar of skin cream. Of course, don't let me stop you if you want to treat yourself! There is no shame in skincare self-care my friends!
On that note, let's talk about the best daytime moisturizers...
Best Oil Free Moisturizer: 
If you're on the other side of forty, and you didn't experience the resurgence of breakouts, consider yourself lucky. So many of us have or will get acne again, so having a moisturizer that won't add extra oil to the equation is clutch. This one has a cult following with good reason. It will give you a most coveted shine-free glow.
Best Moisturizer for Dry Skin: 
When my skin is at its absolute driest, this cream is a game changer. And it hydrates without irritating, which I'm sure you'll notice is a theme with many of my favorite daytime moisturizers. If you are also eczema prone, as I am, you may want to give Vanicream a try. I comfortably use it on my daughter too. Fragrance free are two very magic words in our house.
Best Gel Moisturizer: 
Neutrogena Hydro Boost Water Gel
I love gel moisturizers because they absorb SO quickly. And this one is great for acne-prone skin too. Like I said, if you haven't yet experienced adult onset breakouts, it may be coming, so it's better to be prepared. And if it is already an issue for you, know you most definitely aren't alone. It's time to steer clear of heavy, pore clogging moisturizers. You're in the clear, so to speak, with Hydro Boost.
Best Anti-Aging Moisturizer: 
Fresh Lotus Youth Preserve Moisturizer
I'm always looking for anti-aging products that produce results fairly quickly, and this moisturizer does just that! Get ready for smoother, younger looking skin. With your first application, your skin will feel SO soft and a more even skin tone and glowing complexion will most likely soon follow.
Best Calming Moisturizer: 
Avene Cleanance Hydra Soothing Cream
I actually used this brand after a pretty intense laser treatment. My skin was incredibly irritated, and this moisturizer was so soothing. If you have sensitive skin, I'm sure you're no stranger to redness and irritation, so it's not a bad idea to have a calming moisturizer on deck,
Best Brightening Moisturizer: 
Peter Thomas Roth Potent-C Bright & Plump Moisturizer
If age spots are an issue, Vitamin C could be your best friend! It fights discoloration, brightens your complexion AND helps give it a plump, firm, decidedly youthful appearance. This formula has hyaluronic acid too which is my favorite anti-aging ingredient of all time.
Best Tinted Moisturizer: 
Tarte Amazonian Clay BB Tinted Moisturizer
I'm not a big fan of foundation, especially if I'm not going in front of the camera, but tinted moisturizer, I love! This one gives you that nice, blurred Instagram filter effect. I actually mix my tinted moisturizer with a bit of regular moisturizer for even lighter coverage. It's a tip I learned from Julie Bowen when I interviewed her several years ago, and I've been doing it ever since.
Best Organic Moisturizer: 
Juice Beauty Nutrient Moisturizer
Juice Beauty is one of my very favorite natural brands and I've yet to try one of their products that I didn't love. This nutrient rich moisturizer is one of my absolute favorites. It's heavier weight making it perfect for winter. My skin positively craves extra hydration when the temperatures start to cool down. This formula delivers without being too heavy. It's a fine line.
Best Spray Moisturizer: 
Hydrating Mists have their place, and, for me, that place is midday moisturization. When my skin is super dry it often feels like the moisturizer I apply in the morning wears off as the day goes on. I don't exactly want to slather on more cream, but a quick spritz of this mist eases my tight, itchy skin!
Best Moisturizer with Sunscreen: 
Supergoop Superscreen Daily Moisturizer
There are two skincare steps that I absolutely refuse to skip, sunscreen and moisturizer. I bet you fellow busy moms will appreciate how this product cuts these steps from two to one! Your skin will be hydrated and protected from UVA/UVB rays. No matter where you live, sunscreen should always be in your beauty arsenal. It's just as much for your health as it is for your skin's appearance.
Best Moisturizer with Retinol: 
RoC Retinol Correxion Deep Wrinkle Daily Moisturizer
So, which of these daytime moisturizers are you ready to try next? I plan on using one with more retinol myself. Since I'm not in the sun quite as much right now, it feels like the right time to make that switch. Retinol isn't quite as effective when the product is exposed to the sun and I want as much anti-aging efficacy as I can get! On that note, this one here is my bonus pick.
MORE BEAUTY MVP'S FROM MOMTRENDS
PIN IT!
Use Pinterest to save your favorite beauty finds. Be sure to follow our Beauty board here.
Stay tuned for our next Beauty Momtrends MVPs -- coming up next will be our favorite face masks.
Momtrends MVP's is a non-sponsored series. Brands must meet our strict standards to be included. When naming winners we take several factors into account, including expense, convenience, and style.
We make our picks annually based on editors' research. In some instances, we may request and receive samples so that we can more thoroughly assess products. Our opinions are our own, and our goal is to help our community of moms make more informed decisions on everything from baby gear to beauty products to vacation destinations and more. We scour the abundant options and painstakingly hand-pick our favorites, so you don't have to. Our hope is that our most valuable players become your most valued purchases.