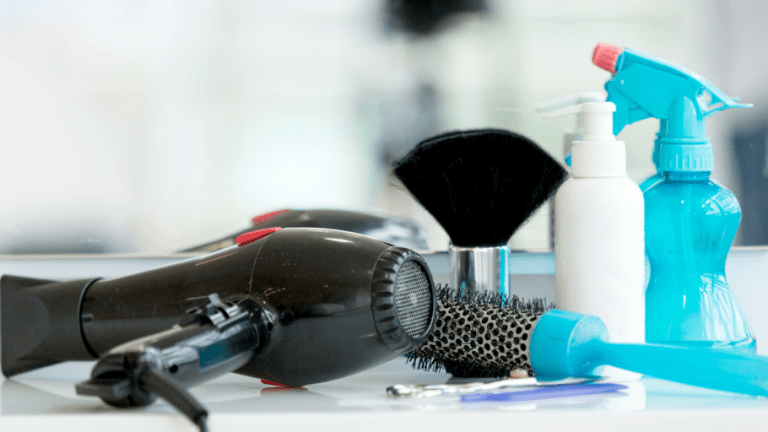 Publish date:
Last-Minute Beauty Gifts for Mom
Mother's Day Shopping with Rite Aid
If you haven't started your Mother's Day shopping yet don't fret. Creating a perfect gift for your mom is as easy as popping into your favorite Rite Aid and picking up some favorite P&G beauty products. I have a few great ideas when it comes to last-minute beauty gifts for mom.
To make your mom life a little easier, here's a little incentive for you: Starting April 29th through June 2nd, Rite Aid Shoppers can receive $7 in Rite Aid BonusCash when they purchase $35 worth of P&G Pantene hair care and Olay Skin and Body products. You can find your nearest Rite Aid store here.
Creating the Perfect Mother's Day
This busy mama would love to get a beauty basket. My girls and husband know I take my haircare seriously, and they know I love Pantene. My perfect Mother's Day goes like this. I get to sleep past 6:45am and then my girls VOLUNTEER to go for a run with me.
Next, we would come home and they'd make a messy but delish breakfast that involved baked goods. Then I'd get some TLC time. And we'd finish with a cultural event in the afternoon and a glass of champagne to cap off the perfect day.
Last-Minute Beauty Gifts for Mom
A beauty basket is the ideal way to make this day extra special. I'm not nice to my hair. I toss it in messy buns, torture it with weekly blowouts and make it endure tough weather conditions. And yet, it's one of my favorite features. How do I balance the abuse? I treat my hair to some miracle conditioning with Pantene.
Part of my beauty ritual is getting deep moisture to my skin and hair. Once a week, I give my hair Pantene Moisture Renewal 3 Minute Miracle. For a mom who spends a ton of time working out and styling her hair, it's a must.
How to Use Pantene Moisture Renewal 3 Minute Miracle 
Apply a generous amount (if you have long, thick hair as I do) to the ends of your hair. Work the product to the rest of your hair from the bottom to the top, I like to use a wide-tooth comb to really distribute the product. Let the Pantene product work it's magic for three minutes, then rinse.
Momtrends Beauty Tip: When the product is sitting, this is a great time to either shave those legs OR what I do is pop on a face mask and let both my hair and face get a little pampering. It's not often I give myself an extra three minutes in the shower (isn't that ridiculous!), this simple process makes me feel like a queen. Try it on a Sunday to prep for a fabulous week.
Now is a great time to take advantage of Rite Aid BonusCash savings on great P&G Hair Care, Skin, and Body brands. Why not make a little Mother's Day Basket and fill it with your Pantene and other beauty goodies. Then put up this cute Mother's Day garland and make mom feel like Kate Middleton for the day.
Pin it and Do it!
Use this pin to inspire you to shop and create a perfect Mother's Day gift from Rite Aid.
This Last-Minute Beauty Gifts for Mom feature is a sponsored post.