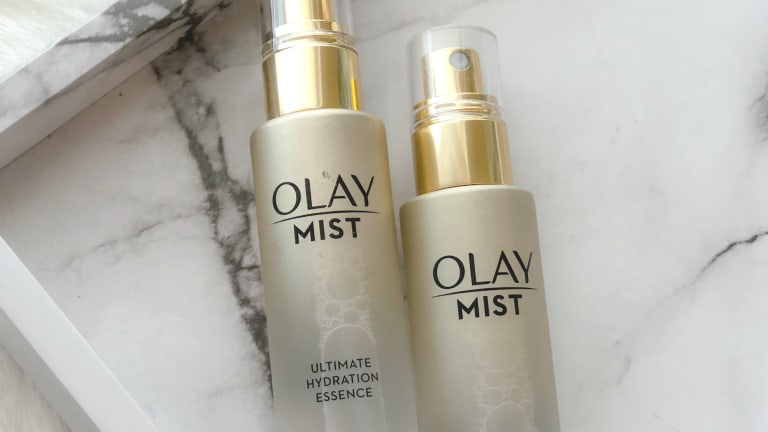 How to Refresh Your Makeup Instantly
It's that time of year my friends. The end of the school year is upon us. I don't know about you, but I have about a million and one things on my to do list right now. That means I'm running around in every direction, all day long. So, it's rare that my makeup makes it through the entire day. I don't exactly have time to stop and refresh it. Well, I USED to not have time to stop and refresh it that is. I came across a product recently that does it for me. That's right. I'm about tell you how to refresh your makeup INSTANTLY! I mean we all love a little instant gratification action right?
A Hydrating Mist that Does More
So, do you find that your makeup starts to fade by midday? Mine sure does. Not that I'm spending an hour getting ready mind you. But if I take the time to throw on some tinted moisturizer, concealer, eyeshadow and mascara in the morning, I expect it to last. Bwah! I mean I might even have blush on if I'm really getting crazy with it. Stranger things have happened. If I'm not just manning drop off and pick up and I'm out in the world, I do try to wear a bit of makeup. Going out at night is another story, obviously, but my day l look is pretty tame. That being said, I'd like that tame look to stay put.

Thanks to Olay Mist, I can instantly refresh my makeup with a simple little spritz. This Ultimate Hydration Essence not only wakes up my skin, but it breathes life into makeup that was applied earlier. And it comes in different formulas so you can match your mist to your mood. If you're feeling tired and need a pick me up, the Energizing formula is for you. Vitamin C and Bergamot will wake you right up. On the other hand, if you're on edge and could use a dose of chill, reach for the Calming formula. This mist has Aloe Vera and Chamomile Extract to soothe your senses. You can't go wrong with either one frankly. They both give you beautifully brighter skin!
And now that you know how to refresh your makeup instantly, for some more beauty tips and tricks check out the face oil we can't get enough of! 
We were not paid for this post. We did receive samples.