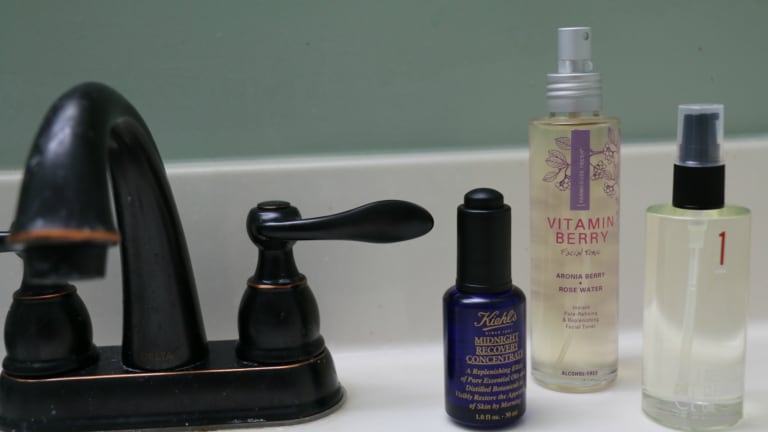 How to Refine Your Pores
Don't let enlarged pores get you down....refine them with our favorite new products!
I'm sure if we were all really honest with ourselves, we would admit that would like to improve the appearance of our skin. Do you know how to refine your pores for instance? Enlarged pores can be such a bother, but we don't simply have to live with them. We can reduce the appearance of said pairs with a few simple adjustments to our skincare routine. On that note, let's talk about how to refine your pores!
How to Refine Your Pores with Products
Deep clean...The more clogged your pores are, the large they can become and appear. Make sure you're getting your skin good and clean with the first step in your skincare routine. The Tu'el Deep Cleansing System, for instance, contains a cleansing oil that goes deeper than a milk or gel cleanser. Get ready to draw out all those icky impurities!
Use a toner...I haven't used a toner regularly since I was in high school. Well, it's high time that becomes a habit again. Take the Farmhouse Fresh Vitamin Berry Facial Tonic for spin. This toner is natural, alcohol free, contains anti-aging antioxidants AND  it contains a filler that makes your pores appear smaller. Score!
Don't slack at night...Make sure you're using a treatment product at night to help refine your pores. You don't want to waste your whole night sleeping. Bwah! Seriously, while you're slumbering a serum like Kiehl's Midnight Recovery Concentrate could be refining your skin. This isn't a celeb favorite for no reason y'all.
Now that you know how to refine your pores, check out my take on four new anti-aging products you must try!
 We were not paid for this post. We did receive samples and it does contain affiliate links.