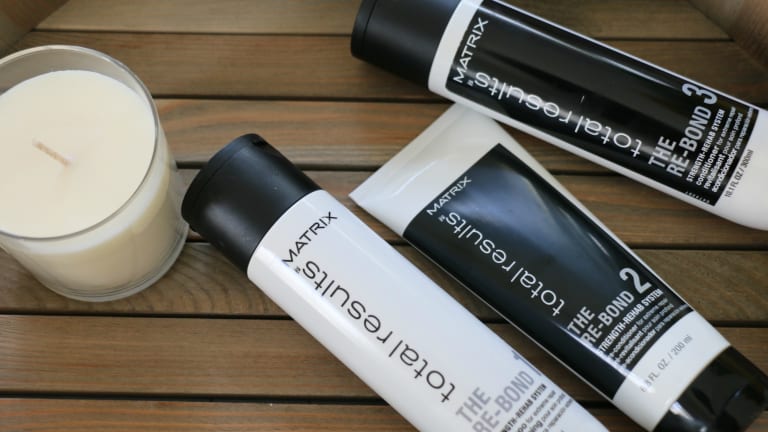 Publish date:
How to Repair Over Processed Hair
Find out how to fix over processed hair here...
Would you like to know how to repair over-processed hair? I know I'm not the only mama coloring her hair who doesn't love the dry, straw like texture that has resulted from all that coloring. It's not enough to make me give up camouflaging the grays, mind you, but I would love a fix. You see, I found my first gray hair after my daughter was born five years ago. And while they may have taken a while to pop up, they have hit HARD ever since. 
So, I visit my lovely stylist, without fail, every couple of months to get rid of those pesky grays and get some youthful (I hope) looking highlights. Bwah! The unfortunate part about this, as those of you who also color their hair know, it can be somewhat damaging. And that goes double if you you go lighter like I do. Thankfully, I've found some products that help me repair my poor over processed hair. And I'm going to share those with you today. Yay!
How to Repair Over Processed Hair with Product
If you want to repair your over processed hair, you need to be willing to devote some time to the process. This isn't a wash and go situation. There are some extra steps involved when it comes to treating your hair, but they're so worth it! Luckily, Matrix breaks it down for you really easily with their The Re-Bond system. The 3 step system comes complete with The Re-Bond Shampoo, The Re-Bond Pre-Conditioner and The Re-Bond Conditioner. Together they work to repair hair hair, seal in moisture and protect it from future damage by making it stronger.
It might sound like overkill to use both a pre-conditioner and a conditioner, but trust me, you don't wait to skip this step! Just like with any hair mask you'll want to use it at least once a week to get a deep, healing treatment. It's supposed to help heal split ends by rebonding your strands. I'm not sure if it did that, but it certainly improved my mane's appearance. I can report that my hair looks healthier and feels better than ever. What more could a girl ask for? Get ready to say goodbye to dry brittle tresses and hello to soft sleek strands! I can certainly get behind hair that's been fortified and reinforced. I mean I can't think of any girl who wouldn't want more resilient hair!
And now that you've found out our trick for how to repair over processed hair, why not take a look at our tip for how to save money on razors!
We were not paid for this post. We did receive samples and it does contain affiliate links.