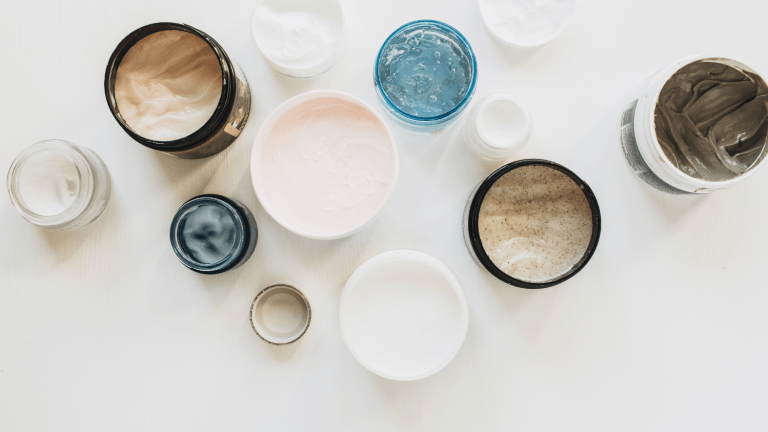 Momtrends MVP'S: The Best Slugging Products
Slugging is a beauty ritual that has made the rounds on TikTok, but it was around long before Gen Z made videos about it. Read on to see how it can help your skin and see what are the best slugging products!
Dry skin is something I seem to always struggle with no matter what stage of my life I am in. And that is why I wish I discovered slugging long before I did. It's certainly been around long enough that I should have.
Black women have counted Vaseline among their beauty must-haves for ages. We may know it as slugging now, but slathering your face at night to seal your skin with an ointment certainly isn't a novel concept.
Give credit where credit is due my friends and say thank you. Because "slugging" just may be what your dehydrated skin has been looking for all its life. I know mine certainly was!
Why You Should Try Slugging
So, what is slugging exactly? Well, the term slugging simply refers to applying an occlusive ointment to your skin after your nighttime moisturizer to seal in moisture and protect your skin's barrier. 
That makes sense especially when I look back at how my mom used to put it on my cheeks when I was a kid to protect them from winter wind. Until recently, as an adult I had only used Vaseline ointment as a makeshift lip balm.
Before we go further, I should note that most dermatologists advice about slugging that I found recommended against slugging after using an active ingredient, like retinol for instance.
And certain skin types, like acne-prone skin or those who have problems with milia, might want to steer clear of slugging. But others, like myself, who could use an extra dose of hydration could seriously benefit from the practice.
Now, while Vaseline can be used for slugging, there are plenty of other products that serve the same purpose. Since I live for options, I figured you also might appreciate plenty of slugging products to choose from!
You know what that means. It's time to talk about the best slugging products out there! Pick the product that fits you best and then apply it after your favorite soothing moisturizer for the ultimate hydration cocktail!
The Best 100% Petroleum Jelly
I had to start with the slugging original, Vaseline of course. You can't find a much more budget-friendly product to add to your beauty routine.
Apply a thin layer at night to seal moisture to your skin and wash it off in the morning. It's as simple as that! 
I love that there is such a rich history that goes along with original Vaseline Healing Jelly and skincare. It has been passed down from generation to generation for a reason!
Get Vaseline Healing Jelly on Amazon here (note: this is an Amazon Affiliate link)
The Best Healing Balm
If you have irritated skin from a procedure or just plaor super chapped lips, for instance, you might want to turn to a balm for your slugging that also promotes healing.
Doctor Rogers Healing Balm can be used for everything from post-procedure care to slugging our topic at hand!
I love that it's so safe, especially for those with allergies or intolerances to consider. It's hypoallergenic, vegan and. gluten-free. Plus, it's cruelty-free and biodegradable, so you can feel good about buying it too!
Get Dr. Rogers Healing Balm on Amazon here. (note: this is an Amazon Affiliate link)
The Best Multi-Tasking Ointment
Another healing type ointment that you can use for soothing and other things like post-wax soothing is SkinFix Remedy+ 911 Ointment.
Ingredients like coconut and jojoba oils work together to soothe your skin making it perfect for use while slugging sensitive, inflamed skin or even for after you wax.
I love that you can keep an ointment lie Remedy+ on hand for soothing a variety of skin issues. You know how much us moms love multi-tasking products!
Get on SkinFx Remedy+ 911 Ointment at Sephora here.
The Best Moisturizing Ointment
This next slugging worthy product is actually one I have been using quite a bit lately for both slugging and hydrating some dry, itchy patches I have on my skin.
I use it on both my body and my face, yep that's right, it's another multi-tasker. And this ointment is extra moisturizing and protective thanks to the addition of hyaluronic acid and ceramides to the petroleum. 
My favorite part about using Cerave Healing Ointment is that it adds an extra level of hydration to slugging!
Get Cerave Healing Ointment on Amazon here. (note: this is an Amazon Affiliate link)
The Best Balm for Sensitive Skin
If you have sensitive skin, you probably already know how sooting aloe vera is. Well, you can amp up that soothing feeling by using an occlusive balm for your slugging.
SkinCeuticals Hydra Balm contains both aloe vera and squalene to help soothe the most sensitive of skin.
I love that I have a slugging product option that I can turn to when my sensitive skin is extra irritated!
Get SkinCeuticals Hydra Balm here.
The Best Balm to Improve Texture of Skin
There is most definitely a theme with this latest Momtrends MVP's beauty edition and that is products that you can use for slugging and otherwise.
If your skin has a dry, rough texture try a healing ointment like Cetaphil's to improve your skin's texture. It contains petrolatum to help protect and Vitamin E to moisturize and smooth!
I love that it also has shea butter. Nothing makes my skin feel softer than shea butter! Slugging does so much for my dry skin on its own, but products like Cetaphil Healing Ointment really give my face the supple look I'm after!
Get Cetaphil Healing Ointment on Amazon here. (note: this is an Amazon Affiliate link)
The Best Sustainable Petroleum Jelly Alternative
I know sustainable, eco-friendly beauty products are very important to many of you, so I had to include one our bests slugging products list!
Waxelene Multi-Purpose Ointment has long been turned to for all the things people use petroleum jelly for, moisturizing skin, protected irritated areas etc. And you can use it for slugging too!
I appreciate that you can get Waxelene in a jumbo sized jar because you can use it for SO many things, you know you're going to through a smaller jar fast!
Get Waxelene Multi-Purpose Ointment on Amazon here. (note: this is an Amazon Affiliate link)
The Best All-In-One Salve
I know most of the products I shared today could be used a multitude of ways, but this last one can be used on both your skin AND your hair. I'd say that earns its best all-in-one spot!
Farmacy Honey Savior is made from ingredients like honey and royal jelly which give it a formula soothing enough for slugging while also acting like an occlusive. 
I can't get over how it great Honey Savior works for slugging AND taming flyaways. Summer is coming and I know I am not the only girl who wears her hair up non-stop. Flyaways are gonna happen, bwah!
Get Farmacy Honey Savior on Amazon here. (note: this is an Amazon Affiliate link)
Now that you know where slugging originated, how to do it and have a good selection of slugging products to choose from, I think you're ready to tackle seriously moisturized skin!
Stay tuned for our next Beauty Momtrends MVP's list…
More Momtrends MVP's Winners
Follow the Links Below:
Pin It!
Make sure you save our favorite beauty tips and follow along for more with our Pinterest beauty board!
How We Pick Our Winners
Momtrends MVP's is a non-sponsored series. Brands must meet our strict standards to be included. When naming winners we take several factors into account, including expense, convenience, and style.
We make our picks annually based on editors' research. In some instances, we may request and receive samples so that we can more thoroughly assess products. Our opinions are our own, and our goal is to help our community of moms make more informed decisions on everything from baby gear to beauty products to vacation destinations and more. We scour the abundant options and painstakingly hand-pick our favorites, so you don't have to. Our hope is that our most valuable players become your most valued purchases.