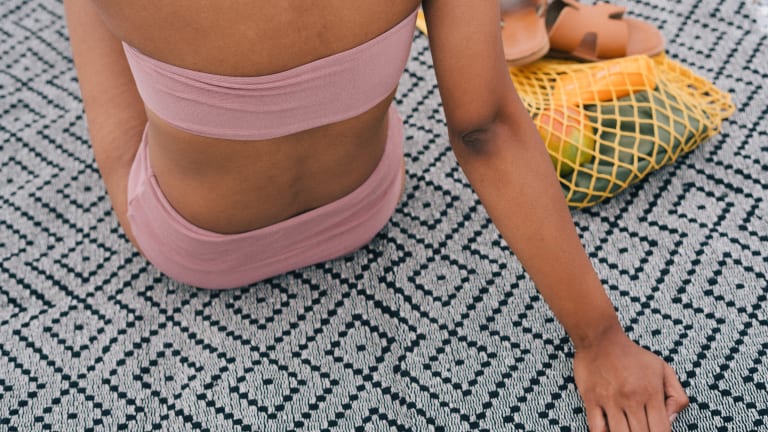 How to Hang on To Summer Beauty
We're sharing three way you can hang onto your summer beauty today!
Even though the kids are headed back to school and fall is on its way, you may not be quite ready to say goodbye to summer. That's ok. We have a few beauty ideas for how you can hang on to your summer beauty a big longer. As much as I love fall, which is a LOT, I'm always sad to lose the magic that summer seems to bring with it. So, I plan on hanging on to my summer beauty even as I sip my pumpkin spice latte. Haha!
Related: Beat the heat beauty product roundup
First up...we have summer nail polish. Who says you have to go dark right now? Sure, deep, vampy hues are what we typically turn to come fall, but we're still in early fall y'all. There's no reason we can't still rock the bright cheerful shades that have been making us happy all summer right? Personally, I'm loving Sally Hansen Miracle Gel in Life's a Peach and Rum Punch. Full disclosure, I have gone darker with my mani, but my pedi is still an uber BRIGHT party!
Next, let's talk sunscreen...Don't forget to continue to protect that precious skin of yours! I often find myself using kiddie versions like Cerave Baby sunscreen. It's just easier to buy one that works for the whole family, but I digress...Don't slack on the sun protection just because summer is over. The sun still has plenty of damaging rays that you don't want your skin to be affected by. Pretend that you're still in the throws of summer and keep that sunscreen on deck as part of your daily skincare routine!
And finally, even though I know you used sunscreen religiously this summer, you probably still developed a bit of a glow thanks to all that outside play. Keep your skin in tip top condition with this all-over body cream from Sol de Janeiro. This body cream helps smooth and visibly tighten the appearance of skin. Brazilian Bum Bum Cream is infused with all-powerful caffeine-rich Guaraná extract and a cocktail of Cupuaçu Butter, Açaí Oil, and Coconut Oil. You'll be able to savor your best skin longer. 
So, are you trying to hang onto your summer beauty too lovelies?
MORE BEAUTY FEATURES FROM MOMTRENDS
PIN IT!
Use Pinterest to save your favorite beauty finds. Be sure to follow our Beauty board here.