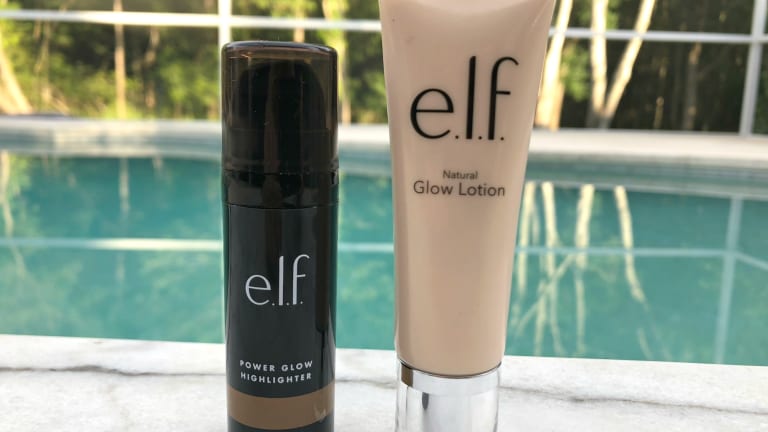 How to Get a Sunfree Glow Fast
Who wants to learn how to get a sunfree glow fast? Everyone right? Anti-aging products and procedures wouldn't be having the moment they're having if we were more interested in tanning than preserving our skin both for appearance and our health. That being said, we don't want to walk around without looking like we've been kissed by the sun at least a little bit.
A nice, healthy looking, sunfree glow is just what we need this summer. Thankfully, there are so many products out there on the market that can help us achieve a sunfree glow. In fact, I shared a few of those super effective beauty products not too long ago and I have a couple more to share today! One is for when you just want a touch of glow and one is for when you want something a little more intense!
Products that Will Give You a Sunfree Glow
e.l.f. Natural Glow Lotion...e.l.f. is always one of my go-to budget friendly beauty brands and they really brought it with their Natural Glow Lotion. It give you a nice subtle, dewy look with just a hint of glow. It's perfect to throw on with little else but mascara and lip gloss. I do believe I'll be bringing it with me into the next school year, because I do NOT like to spend much time (think 5 minutes) on my school drop off look. Haha!
e.l.f. Power Glow Highlighter...When I say this will make you GLOW, I am very serious. A little goes a long way. So, if you don't want to glisten like liquid metal, I suggest you mix a little with your everyday moisturizer or even tinted moisturizer if you're feeling feisty. Or you could just apply a bit to your T area...You know, your forehead, nose, cheekbones and chin.
Now that you know how to get a sunfree glow fast, why not enjoy that glow while sipping on a tasty summer cocktail?!
We were not paid for this post. We did receive samples and it contains affiliate links.