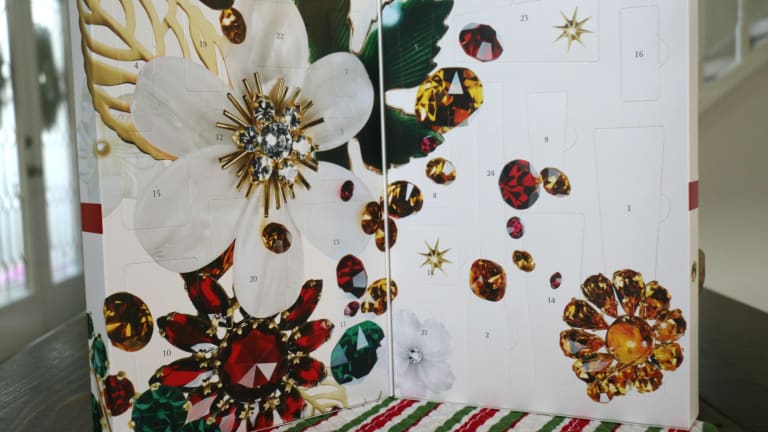 Are you looking as forward to the holidays as this girl is? It's been a long year, but we got through it and I'm looking forward to sitting back and celebrating the good times that are sure to come! And that means I'm planning on making a BIG deal about Christmas this year. It's not going to just be about presents of course. I want to really experience the season with my family and the best way I can do that is to really be present and give them my full attention. So, there will be plenty of holiday movie watchin' snuggled up on the couch marathons, along with Christmas cookie baking sessions and holiday light tours. But that doesn't mean I'm forgetting about the presents. Oh no! I'll be sticking some special surprises under the tree for my loved ones and maybe even a treat or two for myself. And that's where these Clarins holiday beauty must haves come into play...
I'm a long time Clarins lover and there are a few goodies that I just had to have for the holiday season! First up, is the Tonic Scented Candle. Whether you need some relaxing ambiance for your bubble bath or even sweet scents for a holiday get together, this candle is worth the splurge! It smells simply divine and is lovely to look at too. Double score!
And next up on our Clarins holiday beauty must haves list is the Double Serum. Not only is this the month I like to kick off my holiday celebrating, but I just so happen to be celebrating another birthday as well. Like any lady in her thirties, I'm all about the anti aging action and this serum is a veritable anti aging cocktail! It's firming, evens out tone, tackles fine lines and gives you a vibrant youthful complexion. Who else is in? Bwah!
And finally, we have something super special for all of you very good little boys and girls out there. Haha! The Clarins Avent Calendar is filled with 24 uber fabulous surprises. I'm talking skincare, makeup and so much more! I cheated and opened the first day so you could see how generously sized the products are! I will certainly be looking forward to each and every day in December!
So, if you're looking to treat someone special (or even yourself) this holiday season, why not give the gift of beauty with these holiday beauty must haves?!
This is not a sponsored post. It does contain affiliate links.