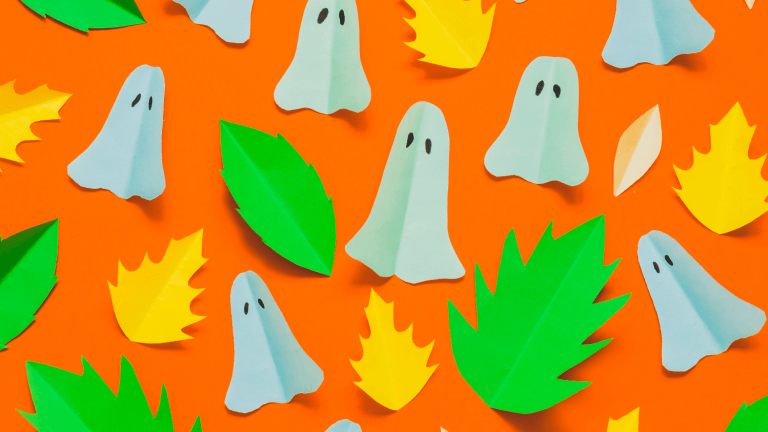 Halloween Hacks from JOHNSON'S®
Here are a few costume ideas and beauty hacks that will help give you a more comfortable Halloween night!
Can you believe that Halloween is almost here? Are you as pumped about it as I am? Holidays are a big deal in our house and Halloween is no different. My children look forward to it for weeks and dressing up to trick or treat is a big part of their excitement...and mine too! I love donning my own costume to take them around the neighborhood. What I don't get jazzed about, though, is being uncomfortable. So, I'm thrilled to be partnering with JOHNSON'S® to bring you a few costume ideas that will help give you a more comfortable Halloween night!
Related: Low-guilt Halloween candy options
If you knew me in real life, you'd know that getting decked out in elaborate makeup and scratchy looking costumes isn't exactly my speed. Don't get me wrong, I think it looks amazing when our neighbors go all out with their costumes, but this girl MUST be comfortable. And all too often, Halloween costumes are less than comfy. If you feel the same way, you're in luck. I have three Halloween hacks using JOHNSON'S® products that are going to make your life a whole lot easier this October 31st!
My friend and I decided to go the low maintenance route with our costumes and opted for super easy-to-create clown and grim reaper type looks....
DIY Clown Makeup
Did you know you can make white face makeup out of JOHNSON'S® Baby Powder and water? I simply mixed a half cup of Baby Powder with 2 tablespoons of water to create a non-irritating mixture that I could use to create my clown face. I have super sensitive skin, so a fully painted face was not happening. Instead, with a light application of makeup, I still looked like a clown, but I didn't have to worry about itchy skin.
Makeup Removal
This is the second time I was able to use the JOHNSON'S® Baby Oil Gel as a Halloween costume hack. It did a great job removing my clown makeup! All I needed was a bit of the gel and a paper towel and my face was clean in no time.
DIY Spooky Hair
A dark hooded cape, black lipstick and Baby Powder is all you need to create a sinister grim reaper. For the spooky hair, I made use of the oldest trick in the book and peppered my lovely friend's hair with JOHNSON'S® Baby Powder to create a stark white look that popped against her dark makeup and cape.
So, do you have any Halloween costume hacks in your bag of tricks? We would love to hear about them
MORE HALLOWEEN FUN FROM MOMTRENDS
PIN IT!
Be sure to follow Momtrends on Pinterest and for more spooky inspiration follow our Halloween and Thanksgiving Boards here. 
This is a sponsored post.
For even more Momtrends, follow us on Facebook, Twitter, Pinterest and Instagram