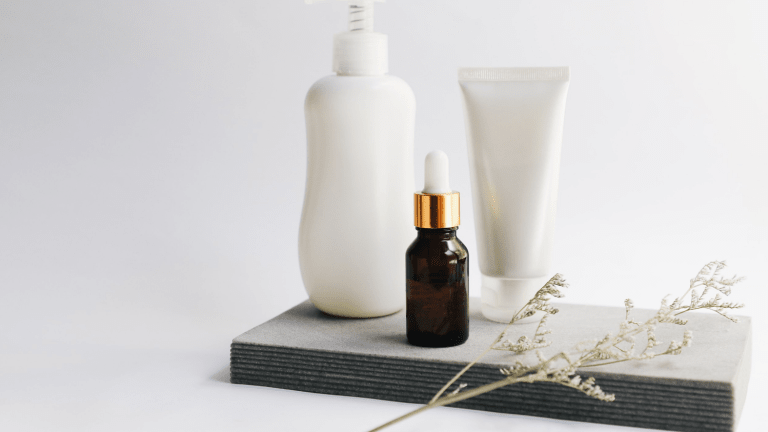 My Forever Young Skin Care Regimen
We shared the must have beauty products that are in our forever young skin care regimen. From serums to moisturizers we have you covered!
A few years back I shared my forever young beauty routine. Well, fast forward to now and I've added a product or two. You could say that I've gotten a bit more serious about my skin care habits and I would call them more of a forever young skin care regimen than a routine. But the goal remains the same. I'm trying to hang on to youthful looking skin as long as I can. So, while I definitely still make use of the facial oil I mentioned in my original beauty routine, skin renewing products complete with retinol and alpha hydroxy acids play a big role these days too. So, let's get into the specifics. Let's talk about today's forever young skin care regimen...
Related: Our favorite retinoids
My Forever Young Skin Care Regimen: Morning
In the morning I cleanse, treat and moisturize. Essentially, I wash my face, apply a product with alpha hydroxy acid like Priori Skin Renewal Cream and finish things off with a moisturizer and sunscreen combo. Thanks to the AHA I can start my day fighting fine lines, wrinkles and sun damage. Because while I diligently protect my skin, sun damage is inevitable when you live in the sunshine state.
My Forever Young Skin Care Regimen Evening
At night is when I use retinol. A serum like Karyng Retinol Renewing Serum is perfect for my sensitive skin because it's more gentle than many retinol products so my skin doesn't get as red as it does with others. 
While I sleep this powerhouse product works on giving me smoother, firmer, more even looking skin! I also, of course, moisturize before I hit the hay. Kiehl's Ultra Facial Cream is gentle and super hydrating. And if you pick up a jar of their Limited Edition cream made in partnership with Autism Speaks, you'll be helping to provide resources to children with autism and their families worldwide.
So, there you have it...my updated forever young skin care regimen. For even more beauty tips and tricks, check out how I'm wearing bold lips for fall!
AND FOR MORE MOMTRENDS MVP'S WINNERS, FOLLOW THE LINKS BELOW:
PIN IT!
Save our must-try beauty tips and follow along for more with our Pinterest beauty board!
Momtrends was not paid for this post. We did receive samples.
For more Momtrends, follow us on Facebook, Twitter, Pinterest and Instagram.