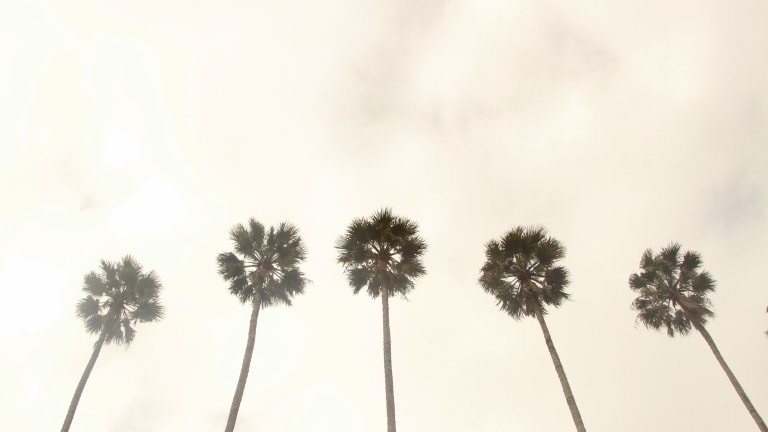 Our Favorite Summer Beauty Tips
We shared a few of our favorite summer beauty tips, including products and tools, to help you achieve the glowing complexion you're looking for!
While you might focus more on skincare in the winter because the colder temps tend to be harsher on your skin, it's important that you maintain a good regimen during the summer time too. You can probably get away with using less products because your skin will most likely need less hydration, but there are still a few crucial steps that I recommend you keep up. Year 'round care will help you achieve the beautiful, healthy looking complexion that all us girls desire. So, let's talk summer beauty tips...
Related: How to hang on to summer beauty
Three Best Summer Beauty Tips
1. Face mask...Adding a good face mask to your routine at least once a week will help your skin look brighter and energized. This Kiehl's mask is my personal favorite because you get instant results. I mean how often can you say that about something? Give it a try...I promise your skin will look instantly better as soon as you rinse it off!
2. Cleansing Brush...If you really want to get in there and get your skin good and clean try a cleansing brush on for size. Just think about how much you sweat in the summer. A thorough cleansing is in order! Am I right? And you don't have to spend an arm and a leg on one either. The Clinique Cleansing Brush is very budget friendly option!
3. Exfoliation...An easy DIY scrub is all you need to rid your skin of all those dead cells that clog up your pores. And even if you don't fill like mixing up your own beauty treatment, there are plenty of great exfoliation products on the market like one of my top picks, Bliss Micro Magic.
So, don't forget to focus on your skin in the summer too lovelies. These summer beauty tips should help!
MORE SUMMER BEAUTY FEATURES FROM MOMTRENDS
PIN IT!
Use Pinterest to save your favorite beauty finds. Be sure to follow our Beauty board here.
Momtrends was not paid for this post. This post may contain affiliate links. By clicking and shopping, you help support Momtrends and allow us to keep reporting on trends.
For even more Momtrends, follow us on Facebook, Twitter,Pinterest and Instagram.