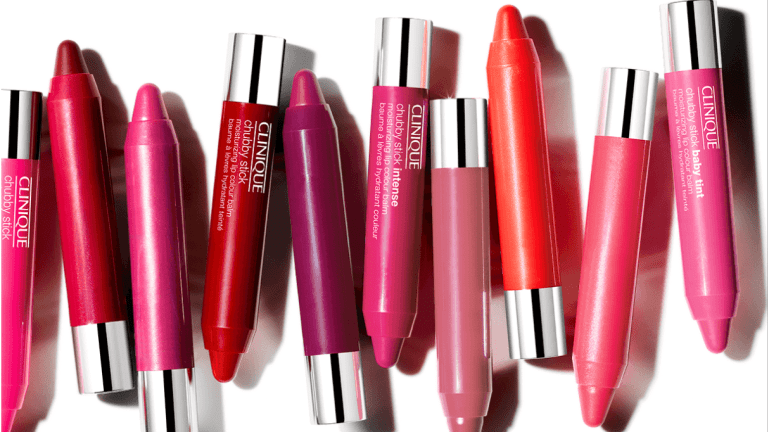 Favorite Lipstick Sticks
Our favorite three chubby and luscious lip crayons to color yourself beautiful.
Lip pencils have always freaked me out. They open the world up to so many wrong doings. Example: the entire 80s decade. Someone call the cast of 90210 and them that it was NOT okay to use a darker lip pencil with lighter lipstick. Not okay. So let's talk about my favorite lipstick sticks and how to use them.
Related: Our favorite retinols
Favorite Lipstick Sticks
Sometime in the 90's a makeup artist came along with some helpful advice and a BETTER way to use pencils and sticks. The trick to keeping your lipstick color on longer - after lining your lip, color in the entire thing with the lip pencil. Although great in theory, the execution was always pitifully dry.
Now there seems to be a resurgence of lip pencils, but instead they're more lip crayons. They're chubby and luscious and wonderfully divine. Fall colors are turning out rich plums and deep merlot, so here are my top three lip crayons to color yourself beautiful...
Nudestix
NUDESTIX Everyday Nude 3-piece Mini Lip Kit features 3 of their best selling nude-toned lip and cheek pencils - in 3 different textures: Cream, Gel and Matte. All you need to do is outline, and then fill in the full lip. I love that this set gives you three colors to try. Nude 3 Piece Mini Lip Kit offers the perfect nude lip look to suit your mood--plus you can swipe the color on your cheeks. A great value for $25!
Tarte's LipSurgence Natural Lip Tint
Tarte's H2O balm lip tint is smooth on color that treats your lips and gives a tint.  Apply one smooth swipe directly onto lips for soft color, swipe on 2 coats for full creamy coverage, or add a layer of gloss if you want a bit of shine. It's as nourishing as a balm but performs like a lipstick. I pick the color Hang Ten
Chubby Stick Moisturizing Colour 
Lip Balm by Clinique has been all over the glossies lately. Maybe that's because your lips get glossy (okay, it's more of a subtle sheen) because they're loaded with mango and shea butters. Go for Richer Raisin to tap into the fall trend, although the new Oversized Orange is still on my pucker. Note: My friend had a Clinique counter dufus tell her that they have SPF in them. They don't. Which is possibly why my friend's lips looked lovely as we strolled the July Brimfield Fair, but had their own interesting shade the following day. Shame on you, counterlady - know your product.
Get the Chubby Stick Moisturizing Colour here.
So there you have it. For lip beauty, stick with me, ladies.
AND FOR MORE MOMTRENDS MVP'S WINNERS, FOLLOW THE LINKS BELOW:
PIN IT!
Save our must-try beauty tips and follow along for more with our Pinterest beauty board!
Momtrends was not paid for this post. This post does contain affiliate links.