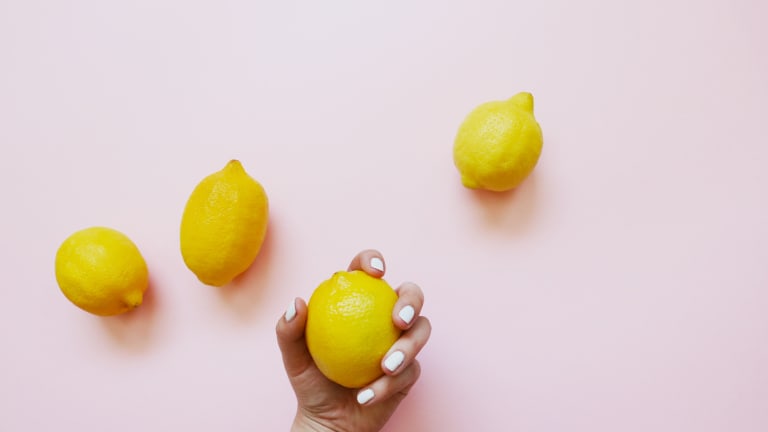 DIY Tween Summer Beauty
Three recipes for whipping up summer fun. These beauty products can be made from products at home.
Looking for simple and fun DIY beauty recipes? We discovered some our favorites from Erika Katz, beauty expert and author of Bonding Over Beauty, who shares some great way to get the kids involved during the long days of summer.
Related: Beat the heat beauty product roundup
DIY Tween Summer Beauty
We have three fun beauty treats that you can whip up at home using fruit. Bonus: these D.I.Y. beauty recipes will help keep the kids unplugged too. Try these fun and easy beauty recipes at a birthday party or slumber party and let the bonding begin!
Green Tea Grapefruit Facial Spritz
1/4 cup green tea at room temperature
 1/4 cup witch hazel
 1/4 cup grapefruit juice, fresh or bottled (be sure to strain the pulp out)
Directions: Combine all ingredients and store in the fridge in a spritz bottle. Spray on face and body for a cool mist!
Fruity Lip Balm
1/2 cup vegetable shortening
1 scoop powdered drink mix in your favorite flavor. Use a few different flavors to make gifts for friends.
Directions: Combine all ingredients and store in a cute plastic container. This can be a fun activity for a birthday party or slumber party.
Mango Hand Scrub
1 tablespoon pureed mango
1 tablespoon honey
1 tablespoon sugar
1 tablespoon olive oil
Directions: Combine all ingredients and put in a small jar. This hand scrub and is great to do for a slumber party as well or with your daughter's friends. Also try it on rough summer feet.
MORE BEAUTY FEATURES FROM MOMTRENDS
PIN IT!
Use Pinterest to save your favorite beauty finds. Be sure to follow our Beauty board here.
For more D.I.Y. tips from Erika or to learn more about Bonding Over Beauty, please visit www.erikakatz.com
Momtrends was not paid for this post.