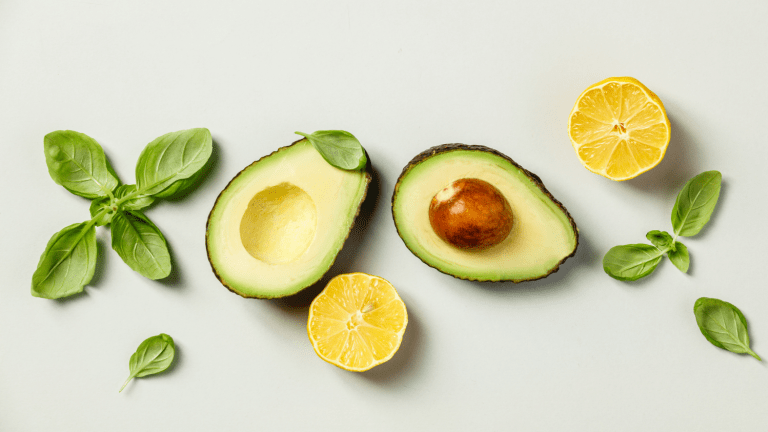 Publish date:
DIY Lemon Avocado Hair Mask
Three simple ingredients in this mask will help moisturizer and brighten your hair.
Three simple ingredients in this mask will help moisturizer and brighten your hair.
When it comes to beauty DIYs, the easier, the better I always say. While I love having control over the ingredients that I put on my face, hair and body, I don't necessarily have the bandwidth to spend hours whipping DIY beauty products up. So, the fewer the products and the less time it takes to make, the happier this girl is!
Related: DIY sweet potato beauty treatments
I recently made a DIY lemon and avocado hair mask, for instance, that only requires three ingredients...lemon, avocado and extra virgin olive oil! You may remember the other DIY hair mask that I posted a few months ago that. The main ingredient was also avocado in that one, but instead of lemon and olive oil, I used yogurt.
This mask has a different consistency...It's not as thick...But it's super moisturizing just the same. The fat from the avocado and the oil in the olive oil coat your hair delivering hydration and smoothing properties, resulting in soft, shiny tresses. While the lemon juice works miracles on oily roots. So, if you're one of those girls that feels like she has to wash her hair every day, this mask is for you! But use it sparingly. Although, the other ingredients are moisturizing, too much lemon juice can be drying. Over use can result in lightening as well, so if you don't want lighter hair, make this mask an every once and a while kind of thing.

Fun Ways to Discover Venice Italy with Your Family
Greetings from Italy wear the gelato is rich, the clothes divine and the scenery is inspiring. Now that I've been to this fine city in the north of Italy, twice, I've amassed a list of favorites to share. These are some fun ways to discover Venice, Italy with your family. ...read more
Here's What No One Tells You About Olive Oil
produce is at its absolute PEAK right now. It's the time to prepare fresh veggies and fruit with ease and simplicity. When it comes to cooking, the farmer's market is my muse. As I prepare some of my summer harvest favorites, I'm sharing a little secret, what you put ON the ...read more
DIY Lemon Avocado Hair Mask Ingredients:
1 small avocado or 1/2 of a medium to large one
1/2 lemon
2 tbs. of extra virgin olive oil
DIY Lemon Avocado Hair Mask Directions:
Scoop out the flesh of the avocado.
Squeeze half a lemon juice over the avocado.
Add the olive oil.
Mash and mix with a fork.
Apply to hair and put a shower cap or plastic wrap (It's messy!), leave on for 15 minutes or so and wash.
MORE DIY BEAUTY IDEAS
PIN IT!
Save your favorite baby gear and ideas on Pinterest and follow along with our Beauty board here!
For even more Momtrends, follow us on Facebook, Twitter, Pinterest and Instagram