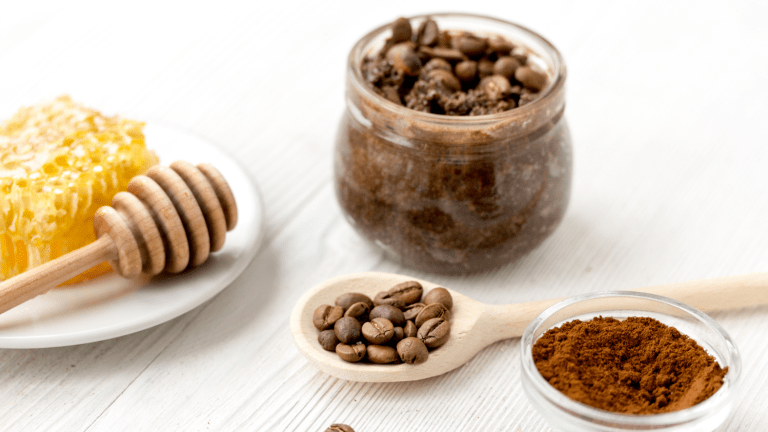 DIY Honey Body Scrub
Three simple ingredients can be used in a multitude of DIY beauty projects including a softening body scrub.
Although, I am a full fledged product junkie, I also love getting my hands dirty and making my own beauty treatments from time to time. I love having control over every single ingredient that goes into my DIY beauty product. I'm very into natural, organic products, but they aren't always available in mainstream stores. I think that's why I love this DIY honey body scrub.
Related: DIY facial scrub
Luckily, I can make my own organic treatment, like a body scrub, for instance, with ease. Why use a body scrub made from a bunch of things you can't even pronounce, when you can make one yourself? There are so many "recipes" that require very few ingredients and I'm sharing one with you today!
There are some basic staples that I like to keep in my pantry for both cooking and DIY beauty recipes...and those include organic sugar (great for exfoliating), coconut oil and honey (both very moisturizing). All three can be used in a multitude of DIY beauty projects including a softening body scrub like this one:
DIY Honey Body Scrub Ingredients:
1 cup organic sugar (I used brown)
1/2 cup organic coconut oil
1 tablespoon of organic raw honey
DIY Honey Body Scrub Directions:
Simply mix the above ingredients together and apply to your skin.
Rinse.
Enjoy your super soft skin!
How's that for an easy beauty DIY? II'd say it's time for a little pampering sesh. Wouldn't you agree? Better yet...invite a few girlfriends over and make it a party. You can whip up a few different DIY beauty products that you can all share. 
MOMTRENDS BEAUTY MVP'S WINNERS
PIN IT!
Save your favorite baby gear and ideas on Pinterest and follow along with our Beauty board here!