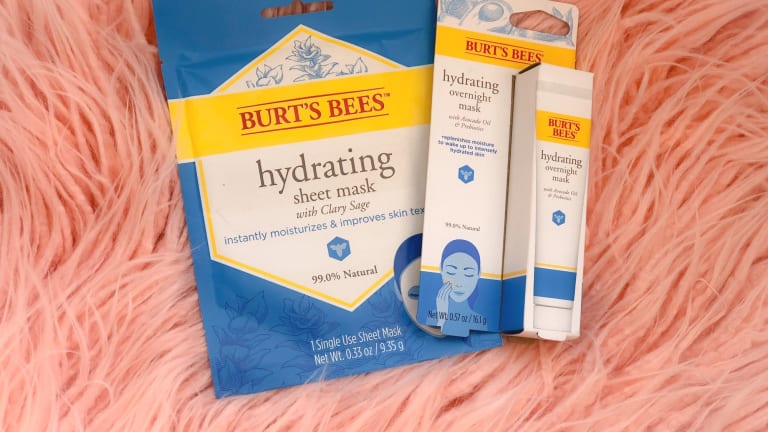 Your Daily Skincare Routine at Home
Let me ask you a question: What does your daily skincare routine at home look like? Do your morning and nighttime beauty rituals look basically the same? If so, you might want to consider switching things up. I noticed a few years back that the further I got into my thirties, the more I noticed what was going on with my skin. We sure don't appreciate our skin in all its youthful glory when we're young, do we? It's only when aging issues and such start to pop up that we realize how good we had it. Bwah! And one thing that I've learned for this phase of my life is that my daily skincare routine at home needs to look different in the daytime and the nighttime.
Morning Skincare Routine at Home
In the A.M. I'm more rushed, so my morning skincare routine at home usually consists of washing, moisturizing and not much else. If I do some extra time on my hands, however, I throw on a serum or a quick mask. Hey, masks aren't just for bedtime, folks. You just might have to get up a few minutes early to use one, but it's worth it. Trust me. A nice sheet mask like the Burt's Bees Hydrating Sheet Mask gives you a serious dose of hydration...and this time of year most of us could definitely use that! I throw mine on while I'm making the kids' lunches and I'm rewarded with super soft skin!
Night Skincare Routine at Home
Now at night, this is were I spend more time on my skincare regimen. My night skincare routine at home consists of washing, sometimes exfoliating (I don't do it daily to avoid irritation), moisturizing and a mask most nights. And while I have plenty of masks that you wash off, I'm really digging overnight masks these days. You know, the kind you leave on and sleep in. I have a few different overnight masks that I alternate between and this Burt's Bees Hydrating Overnight Mask  is one of them!
That's right. This mask paired with my anti-aging night cream is like a double dose of moisturization. It's so great waking up to hydrated skin, especially in the winter. Nobody likes that tight, itchy feeling that winter can bring. You've probably noticed that hydration is the biggest part of my daily skincare routine at home. And that's because it seriously delivers in the results department. It's the one thing I never skip.
More Beauty Tips for Moms
So, are you ready to add face masks to your daily skincare routine at home too? Hopefully I've sold you on why they're one of my go-to secret beauty weapons! And speaking of secret beauty weapons, did you catch our easy hairstyle for time curnched moms? It never lets this busy mama down!
We were not paid for this post. It does contain affiliate links.