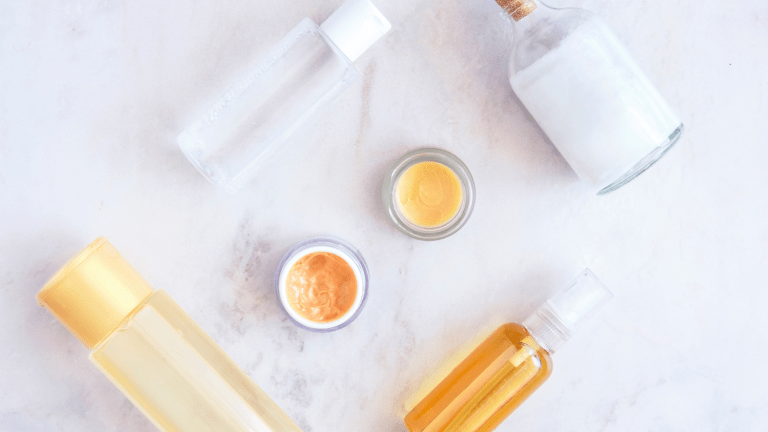 Cynthia Nixon Shares about Rosacea
A personal story about Rosacea to raise awareness and get more information out there on how women can find the right treatment.
As women we are often afflicted with various issues with our skin that we may not understand. We try every potion and lotion on the market before we receive a diagnosis from a doctor. Rosacea is one of those misunderstood skin conditions that effects over 16 million Americans. Many women do not even know what is it - attributing it to acne or red bumps - where only 10% of sufferers are being treated. Women are left to feel embarrassed and confused at how to treat it.
Related: Complexion solutions for stressed out skin
Rosacea is actually a vascular condition that can get worse with time, and Cynthia Nixon (of Sex and the City fame) is sharing her own personal story with this condition in hopes to raise awareness and get more information out there on how women can find the right treatment.
As a mom of three, Cynthia always though that her rosacea was acne. In a series of online public service announcements in honor of Rosacea Awareness Month Cynthia shares her personal experiences with rosacea. For Cynthia, her face started to look like she was blushing or flushed and even felt hot. Her face also had more pimples and it became irritated. She also talks about how it got worse with being out in the sun, drinking red wine, eating spicy foods or exercising. Stating, "Basically, this was everything that I loved." She finally visited a dermatologist where she learned that she had rosacea and received a prescription cream that helped her reduce the inflammatory lesions of rosacea.
If you are suffering from Rosacea (or aren't sure if you have it or not), visit a dermatologist who can analyze your skin and give you the treatment that you need.
Symptoms of Rosacea:
Blushing: a tendency to blush or flush easily
Redness: persistent redness in the center of the face
Irritation: a burning or stinging sensation on the face; the skin also may itch or feel tight
Bumps: red bumps, visible blood vessels and pus-­filled pimples may occur
Eyes: burning, itching, watery eyes and/or swollen eyelids
Take it from Cynthia - this is not a condition you don't have to be confused about anymore. Seek help to find the right treatment plan for you.
To view the public service announcement, visit www.ROSACEAFACTS.com, where you can also take the rosacea screening quiz and find a dermatologist.
Get more Beauty Tips from Momtrends
PIN IT!
Use Pinterest to save your favorite beauty finds. Be sure to follow our Beauty board here.
Momtrends was not paid for this post.