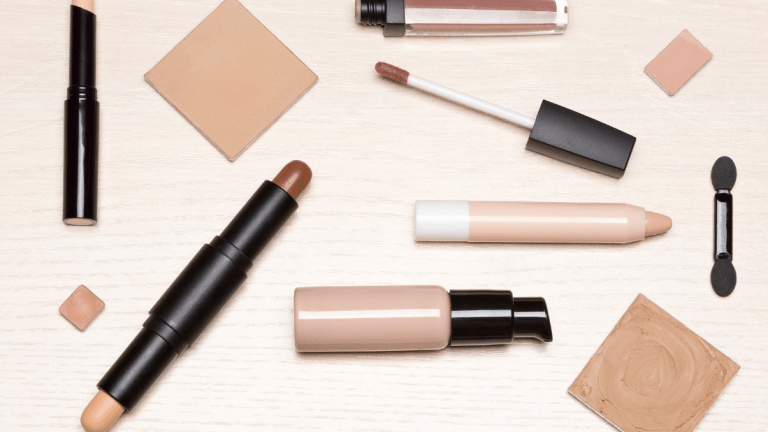 Concealer: A Beauty Must Have for Moms
Look like you got a great night of sleep with our favorite concealer picks for moms.
If I had to name one beauty product that I can't do without at this point in my life, it would definitely be concealer. I do believe my sweet little cherubs have given me permanently dark under eye circles and since I don't want to look like I'm ALWAYS exhausted, putting on concealer is one step of my beauty routine that I never skip if I can help it.
Related: Last minute beauty gifts for mom
Why Concealer Works
To be truthful, my nasty dark circles can't only be blamed on the kiddos. I'm on the fair side, which means my skin is on the thin side, so those shadows just have a tendency to be more pronounced on me. If you have the same problem and you don't use concealer now, get ready to be introduced to a game changer! It's amazing how much more refreshed you look after dabbing on a bit of concealer. I've rounded up some fabulous concealer options for you today, including two of very favorite products.
Our Favorite Concealers for Moms
I actually have not one, but two concealers in my beauty bag right now...One is for when I'm short on time and one is for when I can put a little more effort into my look. Don't feel like you need two though. If a streamlined makeup routine is more your speed, you'll do just fine with one!
If you are a product junkie like me, however, I can't say enough about YSL Touche Eclat and Bobbi Brown's concealer. The Touche Eclat comes in an easy to use pen dispenser. You simply click and swipe. It makes application a breeze! And when you have a bit more time to invest, try the Bobbi Brown concealer on for size. It comes with a corrector, so you can camouflage those circles even better!
Beauty Favorites from Momtrends
PIN IT!
Save our favorite beauty tips and follow along for even more with our Pinterest beauty board!
Momtrends was not paid for this post.